Sustainable commitment, Ulma commitment
The new global economic scenario is forcing us to revise many of the principles, values and rules on which the operation of the economy and business decisions were once inspired. The aim is to achieve a more balanced and sustainable development model based on a different way of understanding the economy, resources, consumption patterns, and in this case, constructive systems. We demonstrate ULMA Architectural Solutions' firm commitment to sustainability, the environment and energy efficiency, using a recyclable material such as engineered stone, as well as offering sustaina0ble constructive solutions such as the Ventilated Facade and the Industrialised Wall.
We use a recyclable, reusable, non-polluting, chemically inert material with properties that extend the building's life, promoting sustainable construction.
>> Fewer resources
>>>> Less waste
>>>>>> Less energy
>>>> Fewer emissions, compliance with Reach
>> Without using water
Our model has the: Environmental Product Declaration (EPD)
Advantages of our facades

ENERGY SAVINGS
The Ventilated Façade can reduce the energy demand by up to 30%, compared to other construction systems.
Less heat absorption in warm months.
Installing the insulation on the outside of the wall, improves the interior comfort temperature in cold months, preventing thermal bridges.
Lower air conditioning costs.
THERMAL INSULATION
Possibility of including large thicknesses of thermal insulation in the air chamber.
Standard systems allow thermal insulation of between 5 and 12 cm to be incorporated, offering a highly efficient thermal envelope that can minimise heat loss while reducing the thermal demand inside the building.
Even greater thicknesses can be used on request by the planner.
TECHNICAL AND AESTHETIC DURABILITY
Unbeatable results against rust or wear due to pollution.
Low absorption of dust and dirt. Simple maintenance with soap and water.
Colour durability according to QUV chamber (Accelerated weathering tester) up to 3000 hours.
Protection of the walls and floor structure against the entry of rainwater and frost.
Rust resistant material in primary and secondary structure.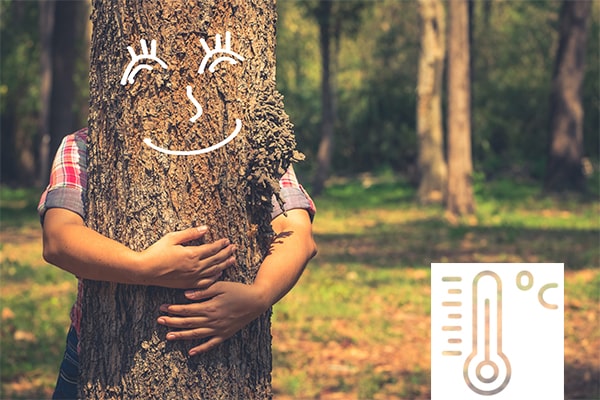 HEALTHIER ENVIRONMENT
Increase in user comfort, according to the basic health requirements in terms of hygiene, health and environmental protection.
Compliance with the TBC point DB - HS3 on health, interior air quality