Facade System at the Anoeta auditorium
The Mikelasagasti auditorium has been clad with engineered stone Facade System.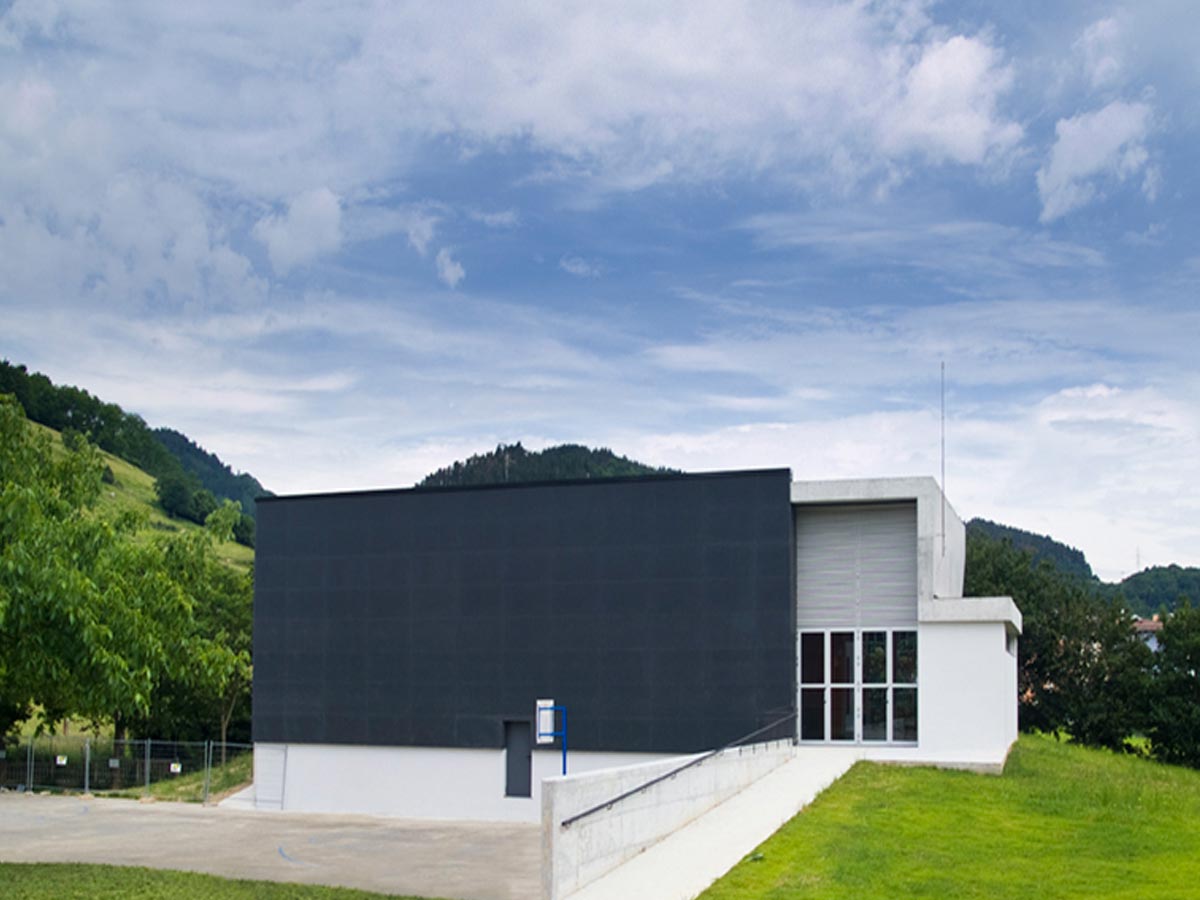 440m2 of black, stone-textured ULMA engineered stone Facade System have been installed, giving elegance and distinction to the unique auditorium.
The Mikel Asagasti auditorium is in the town of Anoeta, in the Basque Country, next to the ikastola (school) and sports centre, and seats 92 people.
It is a multipurpose cultural facility where many activities take place: Basque dance classes, Qi-Gong, film screenings, lectures, theatre, storytelling, auditions, etc.
Ask for a quote/information