Restoration PLAZA MARQUÉS: energy saving and comfort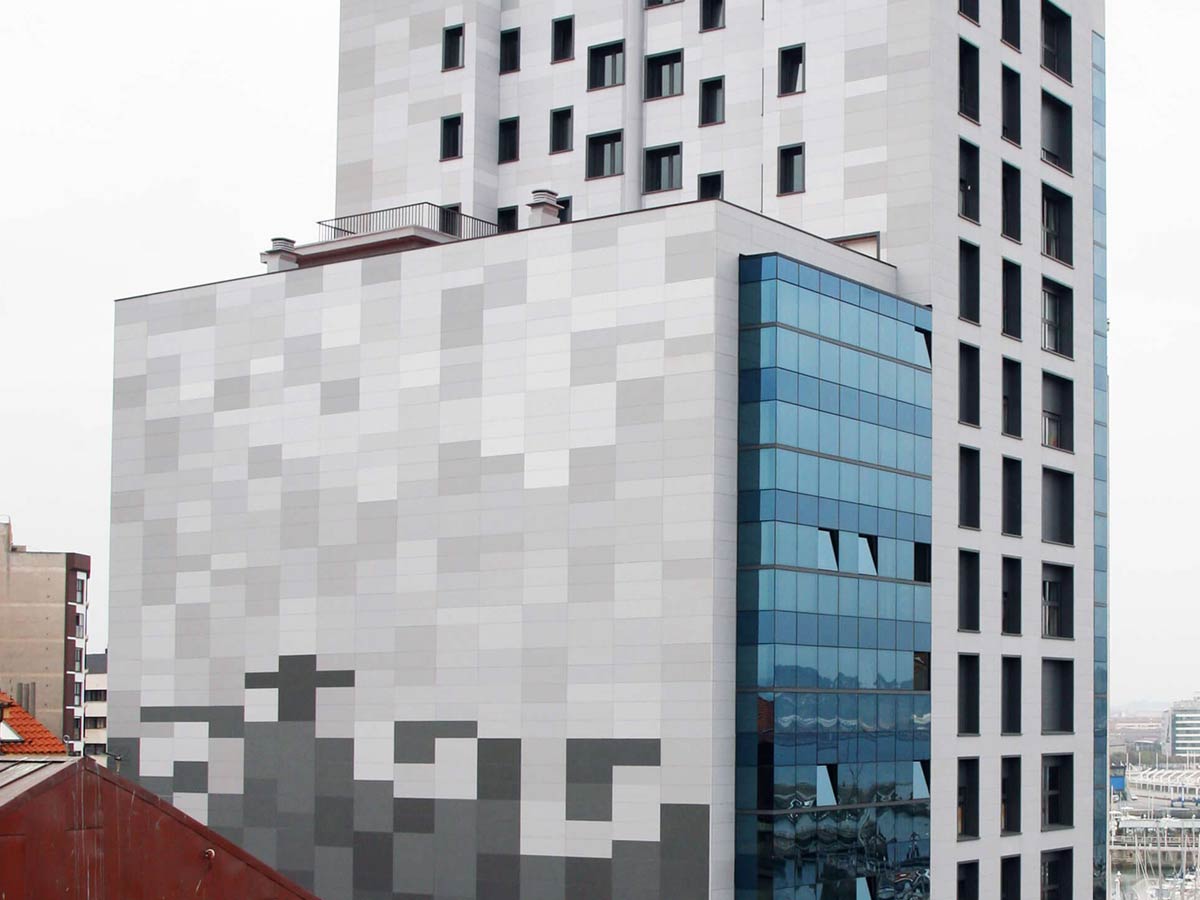 ULMA has restores the symbolic facade of residential building of 14 floors Rey Pelayo, located in the famous Marques de Gijon square, in the North of Spain, with its ventilated facade line .
The aim of Jorge Noval, architect and author of the project was to create an attractive restoration of the old building and also to improve its thermal and acoustic isolation, qualities which ULMA ventilated facades system provide. The texture chosen has been WATER, in 3 different colors and in 4 directions: vertical, horizontal, diagonal to the right and diagonal to the left, so that depending on the daylight the color effect of the facade may vary.
For proper installation, ULMA has attended technically the entire installation of the facade adjusting all the measures to the millimeter and creating countless different formats to fit into the design. The complexity of the project was solved thanks to the flexibility and adjustability of the material, polymer concrete, which allows many adaptations during the project development, a key premise in restoration works.
Technical Data Sheet:
Promoter: Community of owners Marques # 10
Architect / Architectural Study: Noval Jorge Muñiz
Ventilated façade by ULMA M2: 1.700m2
Format: 1200 x 450 mm, 1200 x 650 mm, 1300 x 450 mm, 1300 x 650 mm, 1500 x 450 mm, 1500 x 650 mm, among others.
Color: M06, M06, P09, M11
Texture: Vanguard-WATER
Completion date: July 2011
Ask for a quote/information