How to install a facade cladding step by step
Practical video on how to install a ventilated facade
A ventilated facade is a cladding system that leaves a ventilated chamber between the cladding and the insulation, thus eliminating thermal bridging and condensation problems.
It is considered the most effective system in terms of solving the building's insulation, and enjoys widespread acceptance among architects, developers and builders.
How a facade cladding is installed
Below is a step-by-step guide on how to install a facade system, showing all the elements. You will see that it is a system that is quick and easy to assemble.
Benefits of installing a facade cladding
Now that you know how a ventilated facade is installed, we are going to explain the benefits of installing this type of construction system.
Energy savings
The main benefits of installing a ventilated facade are the improvement in the building's energy performance, and the big financial savings achieved thanks to the ventilated chamber.
Thermal and acoustic insulation
This system not only ensures energy savings but also improved acoustic and thermal insulation, leading to greater comfort inside the building.
Healthy environment
Apart from increasing user comfort, the system ensures basic health requirements in terms of hygiene and environmental protection are met.
Durability
Ventilated facades prevent direct radiation and bad weather on the walls and floor structure, protecting them from pathologies that affect properties constructed with traditional systems.
Projects in which we have installed ULMA facade systems
Some projects where ventilated facades have been installed can be seen here:
We have installed a clean, simple facade cladding in San Juan de Dios de Ciempozuelos center in Madrid.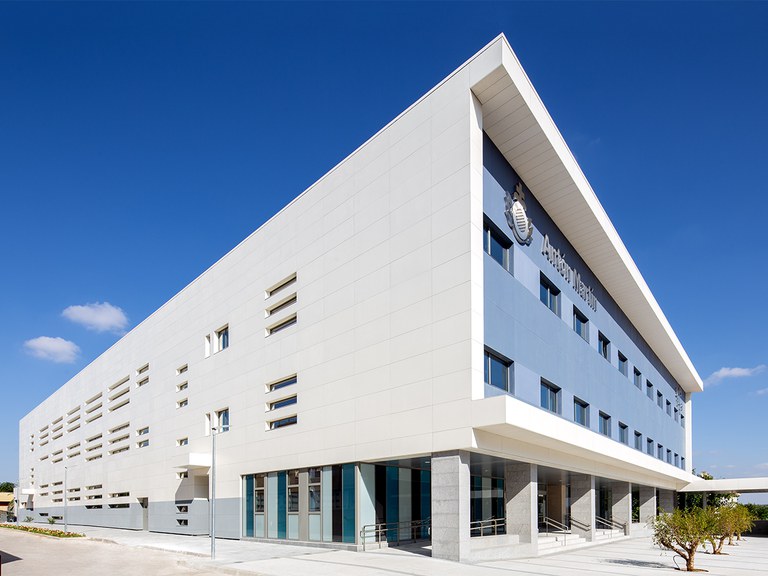 We have installed a facade system combining indented interior and curved exterior facades in this residential complex in Sitges, Barcelona. It is located opposite the sea and enjoys privileged views.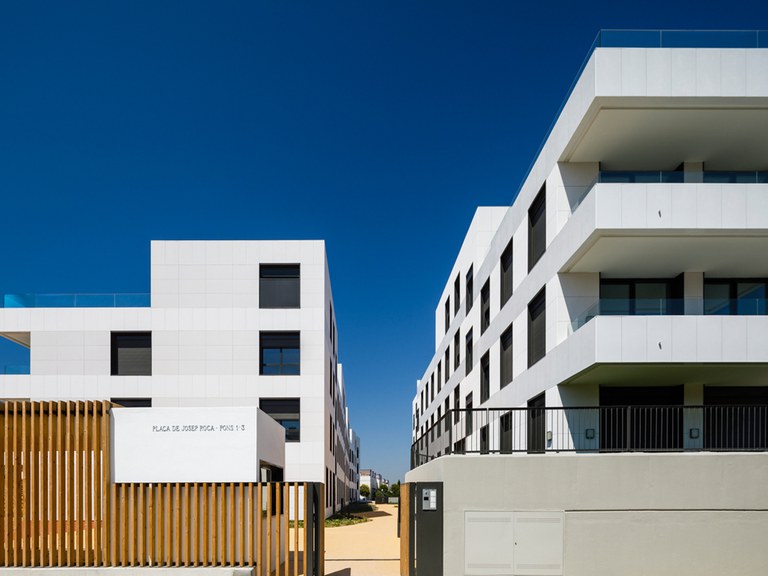 Please write to us if you are thinking of installing a facade system for your work or project.
Ask for a quote/information