How to give a horizontal facade verticality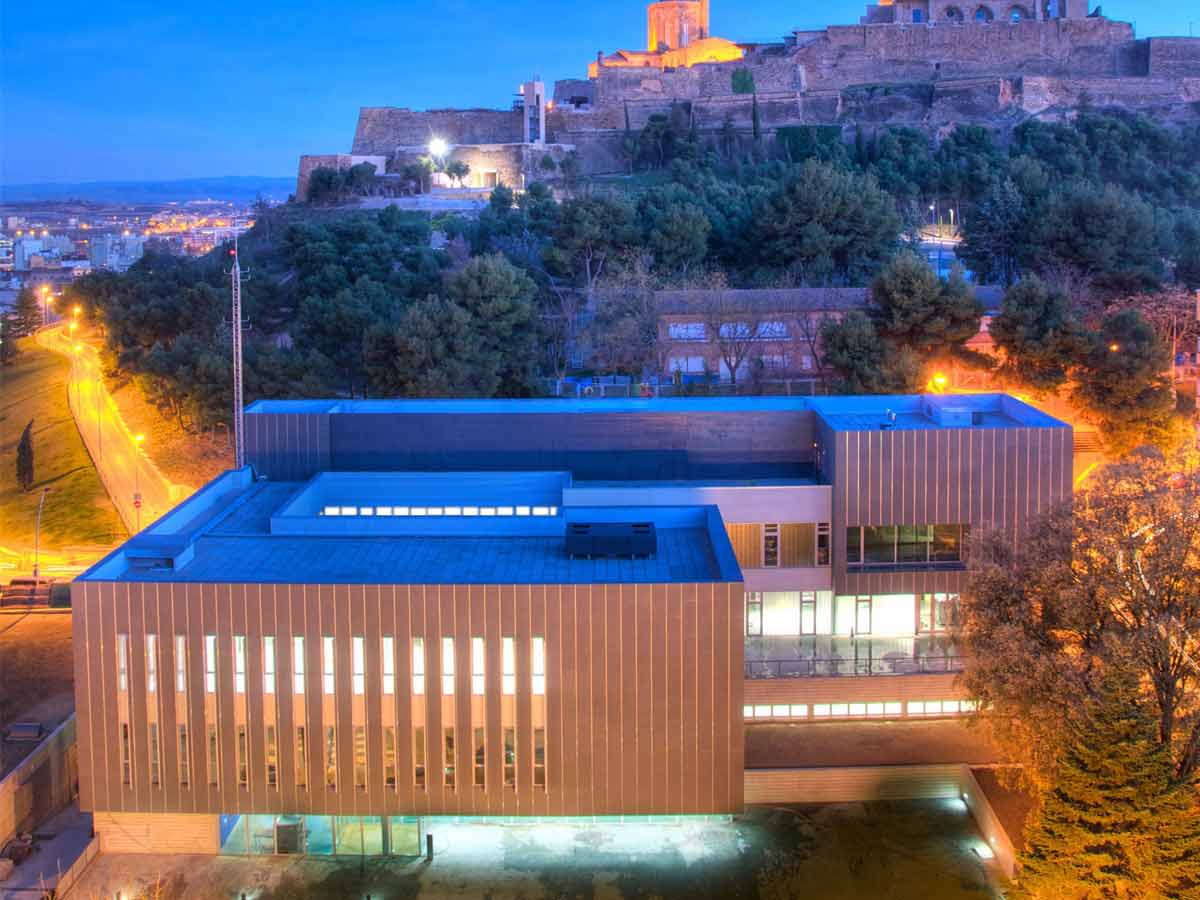 If I were to ask you what it is that gives a building its identity, you would probably answer the facade. And yes, the facade is indeed our first visual contact with the work and is what gives it its identity. 
Apart from tone or texture, other architectural elements also play a part in a building's aesthetic make-up, and today I want to talk about the importance of joints. 
Although joints between panels are a construction element, we can also go one-step further and use them as decorative elements. Joints allow us to ensure outstanding finishes, because, as components that can be seen (or not), there are times when they play an important aesthetic role. 
Shall I give you an example?
Today, I'm going to talk about a project where the type of joint played an important role. I'm referring to the Lleida city police headquarters, an imposing building covering an area of no less than 5,293.93 m2, located 150 km from Barcelona. 
Its general appearance is of a compact and squat two-floor building. In this project, with a view to adding verticality, an understated and elegant aesthetic finish was achieved thanks to three elements: 
20 mm joints: verticality on a horizontal facade
Our installation system allows different joint options, and for this large building, the 20 mm joint was chosen. This solution helps give a sensation of verticality by generating narrow strips, in this case using aluminium on a dark facade. 
As we know that joints can be useful tools for architects when designing a facade, we have more options, such as the 3.5 mm, 8 mm and 15 mm joints. 
Textured panels
Stoneo is a material that allows panel customisation, both in terms of texture and colour. This is possible thanks to the versatility of the material. 
In this case, the ventilated facade is clad with dark-coloured panels with a  Pure-Slate texture. This option is ideal for giving a natural appearance of tilled earth and stone carved by the course of time. 
Vertical installation system
Moreover, the panels were fitted using the vertical installation system, helping to accentuate that inexistent verticality we talked about before. 
If you would like to know more about this or any other architectural solution, please do not hesitate to contact us. 
What do you think of the end result? We love it! 
And we are not the only ones, as this project, overseen by the architecture firm "Mestura Arquitectes", came first in the New Public Promotion Building category at the 4th "Terres de Lleida" Architecture Exhibition.
Ask for a quote/information