Gratings
ULMA provides a full range of gratings which come in various materials and designs.
In addition to gratings for pedestrian usage (both for outdoor and indoor use) and for vehicles , ULMA is endowed with the widest range of gratings for major load areas such as ports, docks and airports. ULMA gratings are designed in accordance with European Standard EN-1433 which regulates covering devices, and closure devices for circulation areas used by pedestrians and vehicles and classifies the gratings into six categories based on their installation site.
Materials:
Nodular Ductile Cast Iron
Galvanized steel
Stainless steel
Polymer Concrete
Composite
Cast Stainless Steel
Designs:
Slotted(Standard-Heelproof)
Mesh (Standard-Heelproof)
Perforated
Slot (single, double and offsetl)
Solid
Longitudinal (Heelproof)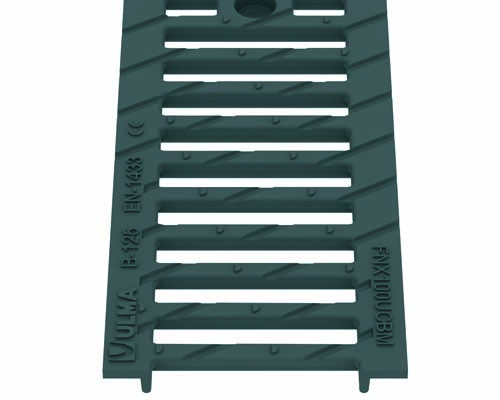 SLOTTED DUCTIL CAST IRON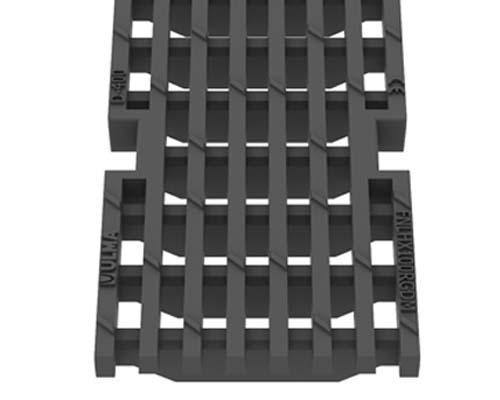 MESH DUCTIL CAST IRON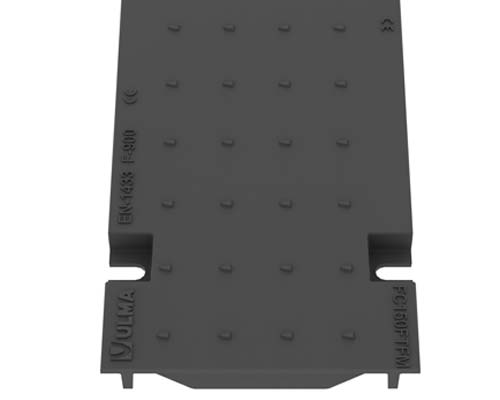 SOLID DUCTIL CAST IRON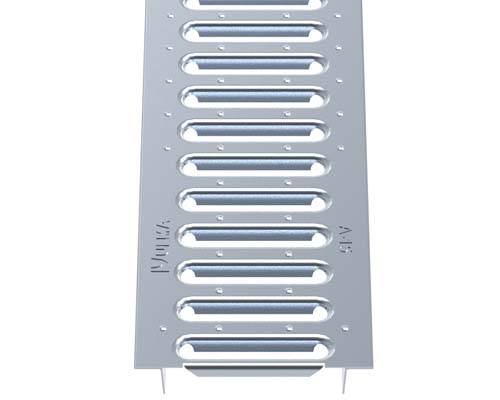 SLOTTED GALVANIZED STEEL /STAINLESS STEEL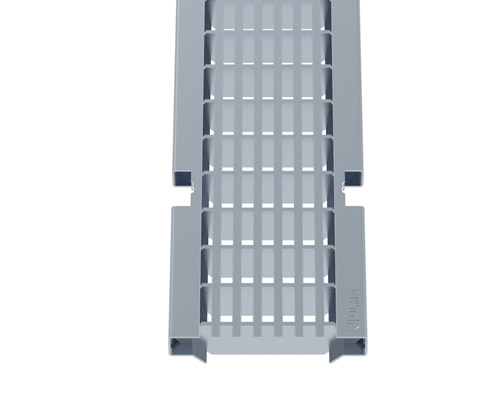 LONGITUDINAL GALVANIZED STEEL /STAINLESS STEEL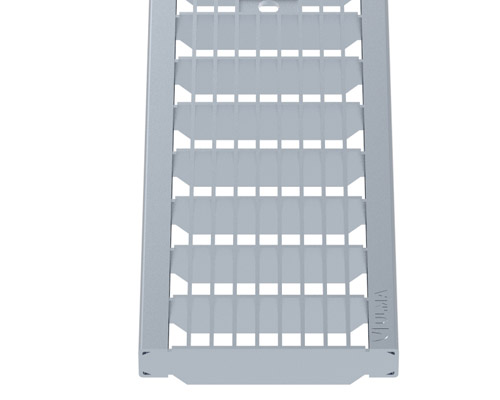 HEELPROOF GALVANIZED STEEL /STAINLESS STEEL
PERFORATED GALVANIZED STEEL /STAINLESS STEEL
SLOTTED COMPOSITE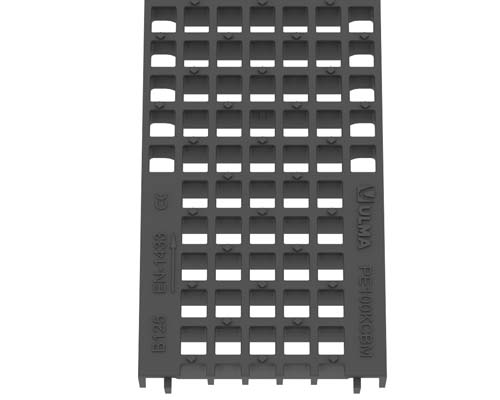 MESH COMPOSITE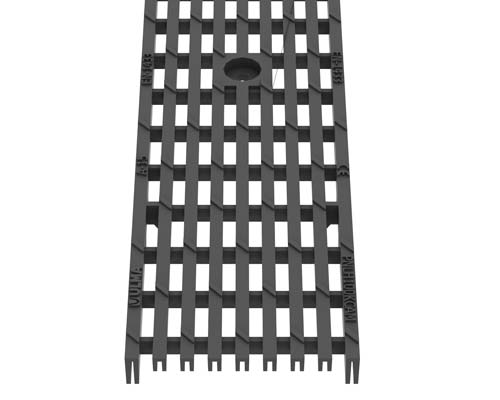 LONGITUDINAL SLOTTED COMPOSITE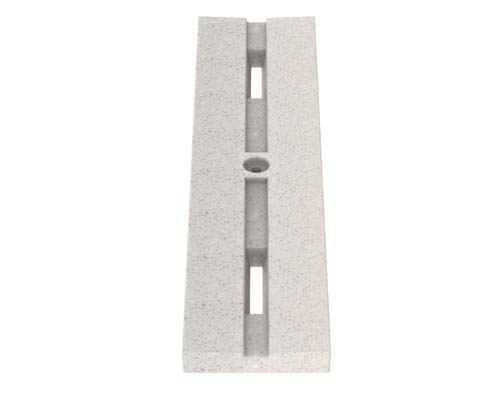 POLYMER CONCRETE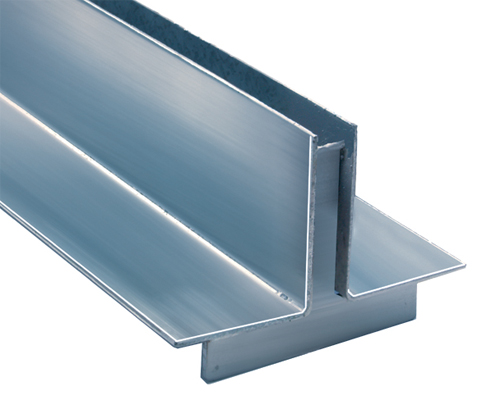 SINGLE SLOT GALVANIZED STEEL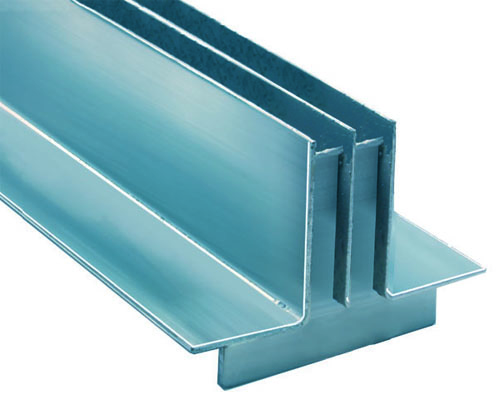 DOUBLE SLOT GALVANIZED STEEL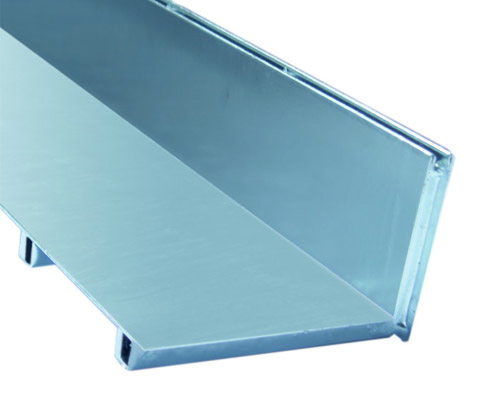 OFFSET SLOT GALVANIZED STEEL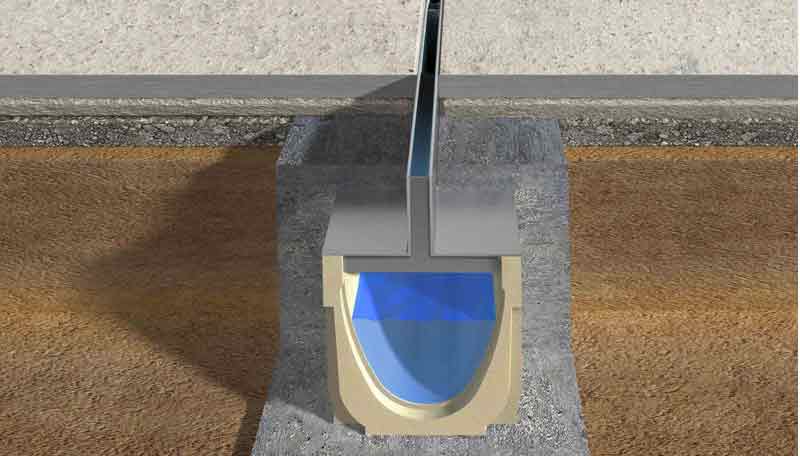 Aesthetics and hydraulic capacity
The SINGLE-SLOT GRATING is part of an integral system, consisting of a discrete slot, a trench drain body and a sump unit for optimal maintenance of the drainage system. It is an inverted "T" or "L" shaped grating model, that stands out mainly for its aesthetics, since it integrates perfectly in the pavement (either concrete, paving stone or tiles), totally blending in with the urban landscape.