Restoration in central Santander with ULMA Drainage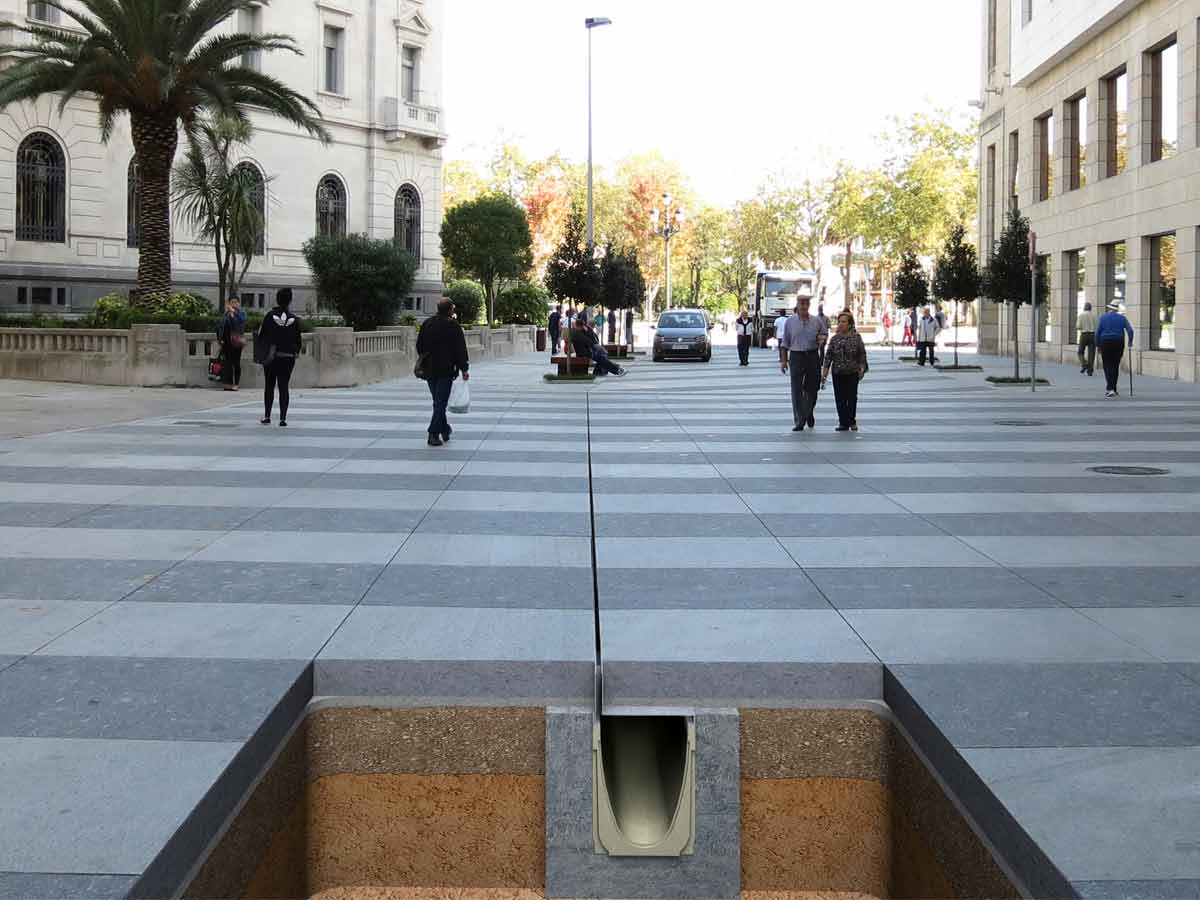 ULMA offers the optimal drainage solution for Santander's historic centre ULMA drainage channels have been installed in the restoration of the historic and commercial centre of the provincial capital of Cantabria. The worksite is in Santander's commercial district, part of a major project for the restoration and adaptation of the centre's semi-pedestrian areas. This work includes three projects (on Lealtad, Cadiz and Rubio streets), all of which are very close to the Town Hall and Alfonso XIII Park, where the emblematic Botín Centre building is located.
The MULTIV + 100 drainage system has been installed, ideal for pedestrian and commercial areas. The channels also have a V-section optimised for greater hydraulic efficiency.
As for the grating, the side slot drainage (asymmetric) has been selected, suitable for load class D400, taking into account that it is a semi-pedestrian area with access for light vehicles with medium loads (loading-unloading areas) The choice of this type of grating has provided an ideal solution to this cobbled area, as a discreet and aesthetically pleasing option, without renouncing drainage capacity. In total, around 1000 linear metres of drainage have been installed.
ULMA Architectural Solutions has optimised the solution for the specific drainage needs of the area of action (based on the hydraulic calculations made) and for the improvement of the lower sanitation network (collector), offering a competitive system and optimising hydraulic efficiency as regards the requirements set out in the project.
Ask for a quote/information