ULMA channels at Las Arenas Shopping Center in Barcelona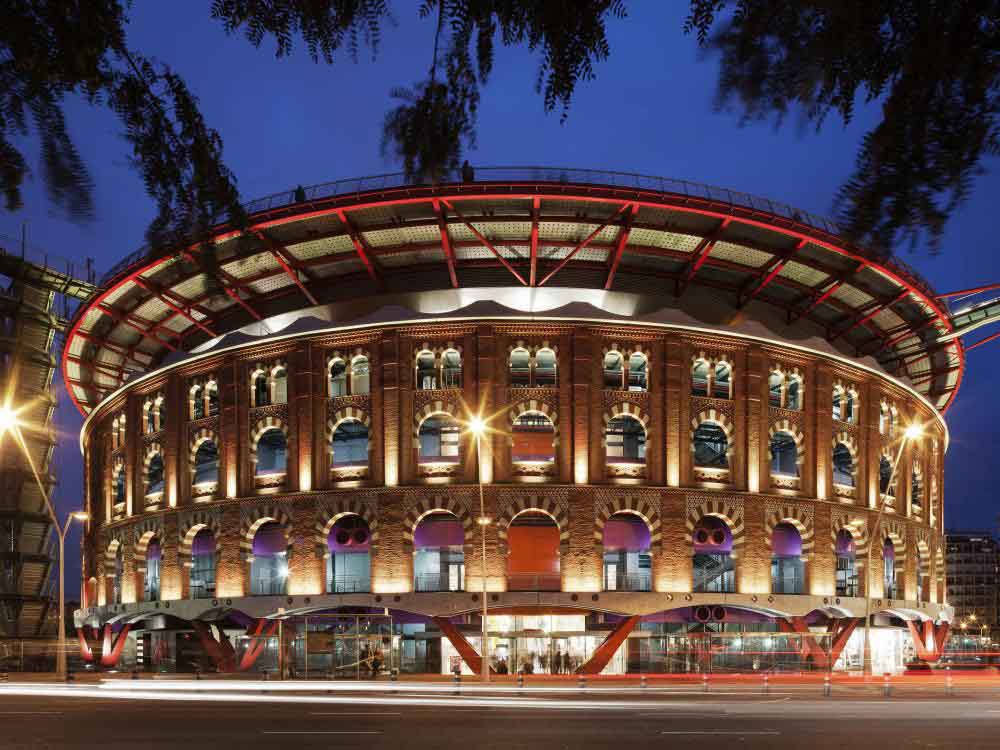 Las Arenas shopping and leisure center is located in the remodeled building of the old arena bullring in Barcelona. Among the distinctive features of the building is the original facade of the old bullring, built in 1900, which has been mantained and restored. Currently this modern shopping center which occupies a total of more than 100.000 m2 divided into 6 floors and more than 100 stores, has become an architectural reference of the city.
MINI and SELF channels
ULMA Architectural Solutions has supplied two models of polymer concrete trench drains for the colleciton of rainwater in the outer perimeter of the shopping center. The work has been completed giving specific response to the different external areas, for which the M200K models of the MINI family and the EUROSELF model of the SELF family have been installed.
If you would like to know more about this or other drainage systems, please contact us
The low height channels MINI, are specilly designed for areas with height limitation (between 5 and 15 cm), and the M200K model, has galvanized steel profiles for its lateral protection. The slotted grating in ductil cast iron has been also chosen, since it is ideal for side streets or roads and parking areas for vehicles of less than 3.5 tons.
The SELF sistem channels are ideal for pedestrian areas. The EUROSELF with slotted galvanized grating is ideal for areas where an aesthetic finish is needed since the grating completely blends with the pavement.
Ask for a quote/information