ULMA draingage channels in the port of Naples-Italy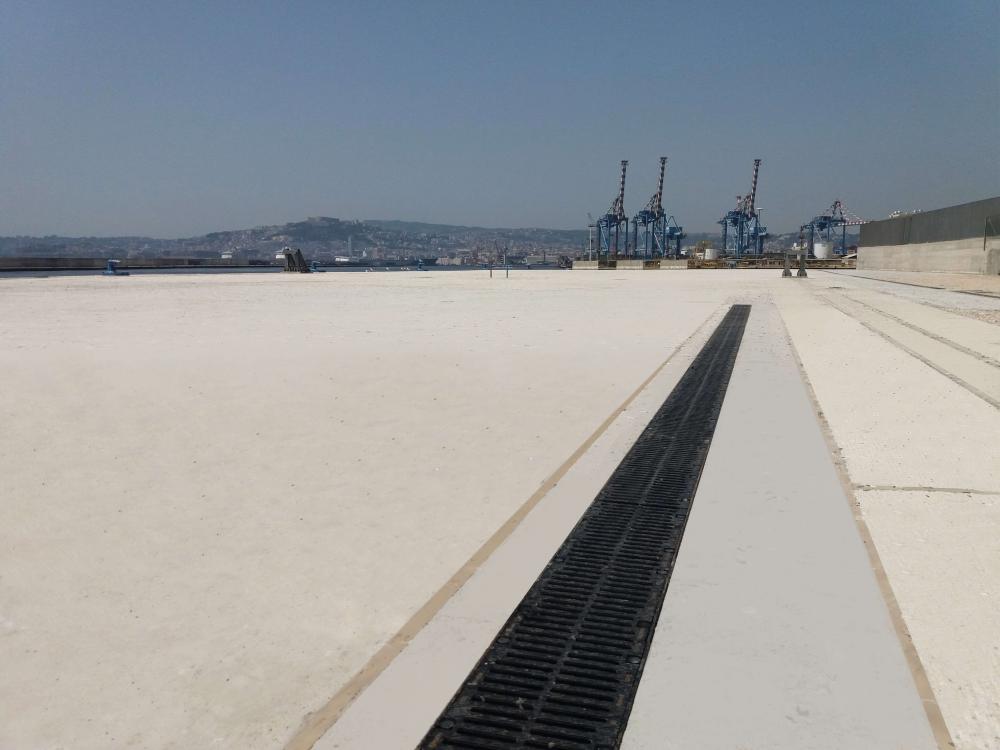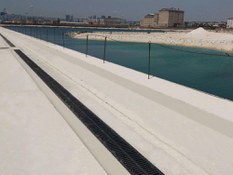 Refurbishment has been completed at the Naples port of Nuova Darsena Molo Vigliena, including, amongst other work, changes to the drainage system in the mooring area. This was a highly technical project, since the main requirement was for the system to efficiently drain the large amount of water from the docks. Low channels have been installed, given the constraints of the dock. In total, approximately 1000 linear metres of drainage system have been installed.
Taking into account all these characteristics, an optimal solution was provided through F250-model ULMA channels with a built-in slope of 2.5%, making it possible to install lower channels which were still able to discharge large amounts of water. These channels withstand extreme loads, up to class F900, in accordance with Standard EN-1433. It should be noted that all ULMA products rigorously meet European quality standards.
ULMA is the only manufacturer that has polymer concrete products with an actual 2.5% integrated slope, which has several advantages. This slope increases water speed, maximising hydraulic capacity and ensuring a self-cleaning channel, providing the system with optimal capability to drag along sediment which can build up during strong rainfall. This leads to a reduced need for maintenance, minimising costs. A highly-suitable solution for areas where the land does not have a natural gradient. 
Ask for a quote/information