Valladolid Stadium: the most efficient way to install television wiring
Quick, simple and effective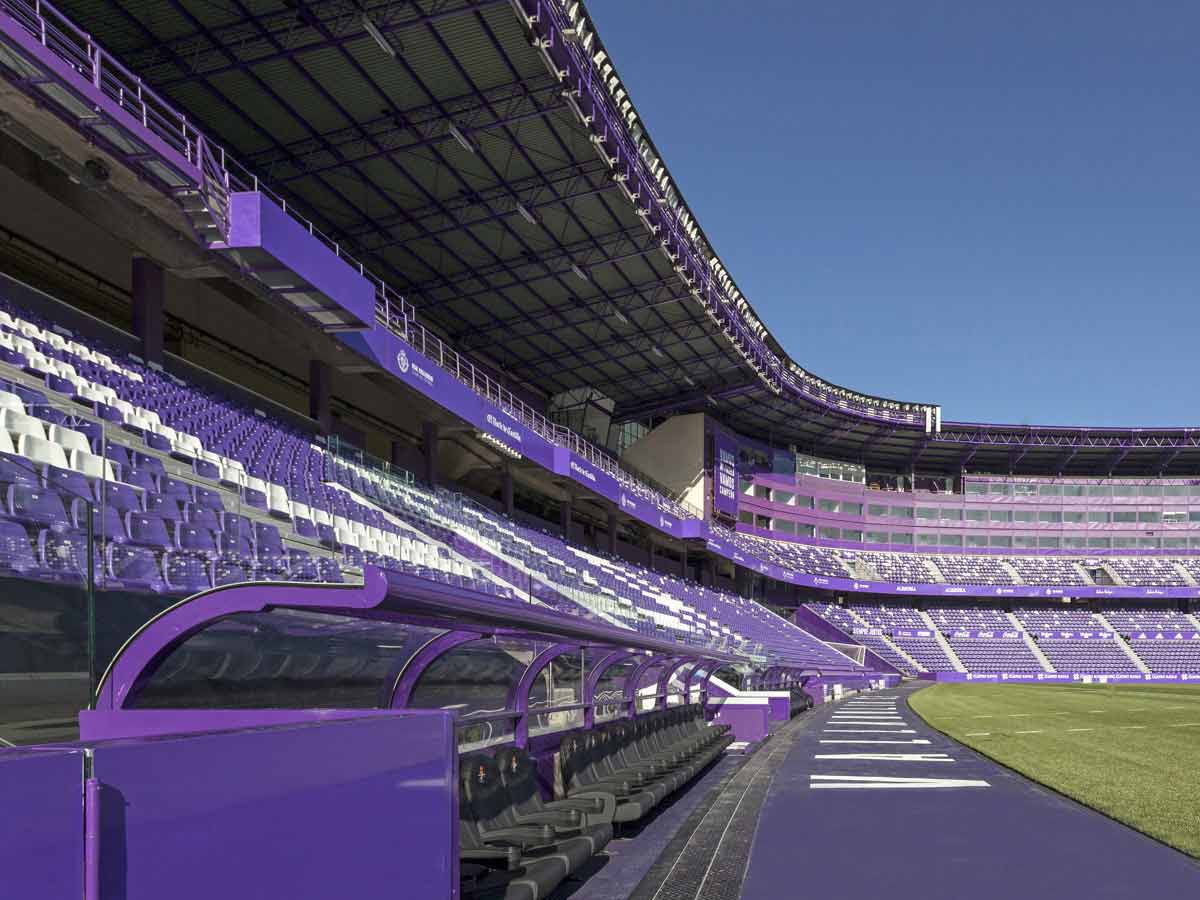 In this project we are going to tell you why it is easier and faster to put the wiring of the José Zorrilla Stadium of the Spanish soccer team Real Valladolid before the broadcast of a game.
But first let us tell you why they decided to reform it.
The Valladolid Stadium was built in 1982. At that time, all Spanish soccer stadiums were built with a trench for security reasons.
But this separation makes it difficult for the players to feel the pressure and the closeness of the public.
For this reason, all the stadiums have been eliminating this trench, and José Zorrilla was the only one left. So Real Valladolid finally decided to reform and remove the trench as well.
As they have had to lower the level of the field, they have used it to increase their capacity. Three rows have been added to the stands, with 1,594 more seats, reaching almost 28,000 in total.
But let's go to the wiring.
To prepare for the broadcast of a game on television, the First Division League, through its production company, has to install meters and meters of cables in the stadium.
And how have they done in the José Zorrilla stadium to make this easier and more comfortable?
They have installed our 200 width MULTIV channels with solid cover and Rapidlock quick lock, a system that allows you to open and close the cover in one click, without the need of tools.
In this way the cables are arranged inside the channels and the surface keeps smooth and passable with the solid cover. And to pull cables, before each game they lift the covers, put the wiring and close the covers. That simple.
Quick, simple, and efficient.
Otherwise the cable would have to pass through a tube through the installation, which is more time consuming and much more complex. Or worse, they could lay them flat on the ground and be visible and untidy on the surface, hindering their passage.
On the other hand, the League regulations say that all the wiring and the necessary TV infrastructure must have their own, specific and unique channeling regardless of any other in the stadium.
If you want to have professional advise for your drainage or canalization project, write us here.
For this reason, a channeling line has been installed for the electrical installation and a specific one for the telecommunications wiring. In addition to the line of trench drains for collecting rainwater.
In total, they have placed about 800 m of MultiV 200 channel with solid cast iron grating in load class E-600 for the passage of electrical and telecommunications installations and about 400 m of EuroselfV drainage channel with cast iron grating in load class C-250 for collecting rainwater.
Ask for a quote/information