KOMPAQDRAIN compact channel with max flow effect
If you are looking for a solution with high drainage capacity and maximum safety, this is what you are looking for.
This range is specifically designed for areas with high traffic density. The compact channels provide greater safety as the grating and the channel are built in to one piece. It is made of polymer concrete, one of the materials with the greatest resistance to any chemical products. This new compact channel is even suitable for F900 load class, according to standard EN-1433.
The ULMA KOMPAQDRAIN® compact channel range consists of four models, the CITY model, the TRAFFIC model, the CIVIL model and the INDUSTRY model. All models in the ULMA KOMPAQDRAIN® range have the Max Flow system.
Motorways, airports, service stations and other intense traffic areas require high drainage capacity and maximum safety requirements to which KOMPAQDRAIN® responds with a combination of features that make it unique on the market.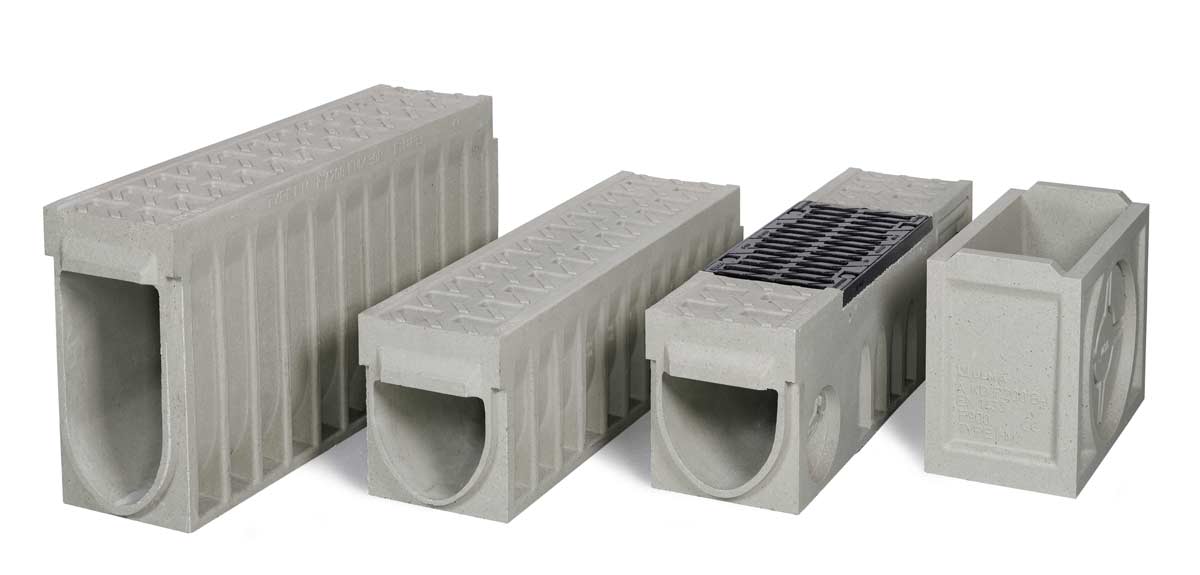 MAX FLOW effect
The original curved design of the inlets, together with the non-slip surface and water router, which optimise its collection and utilise the energy from the falling water, lead to the new Max Flow® effect, increasing the water speed and its drainage capacity. In addition, the progressive widening of the holes, prevents the accumulation of waste. Therefore KOMPAQDRAIN® can drain the same volume of water with a smaller channel.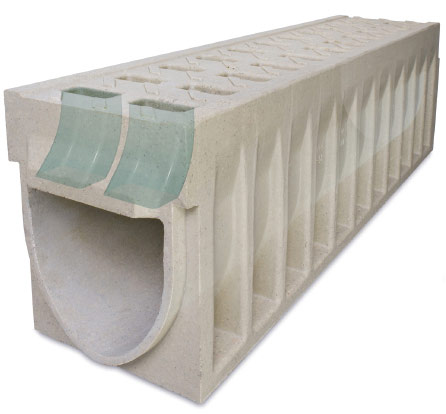 Curved design of the inlets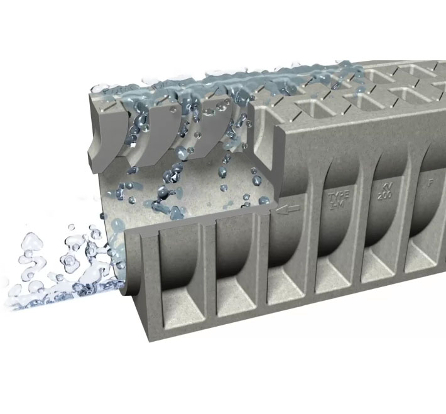 Increases water speed and drainage capacity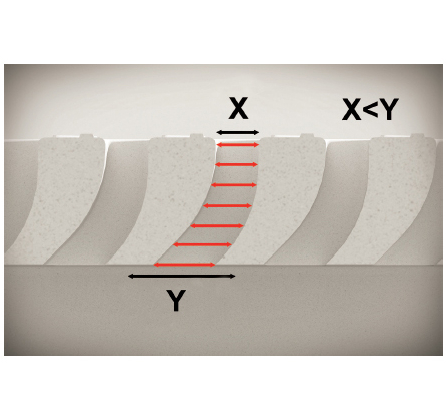 Progressive widening to prevent obstruction
---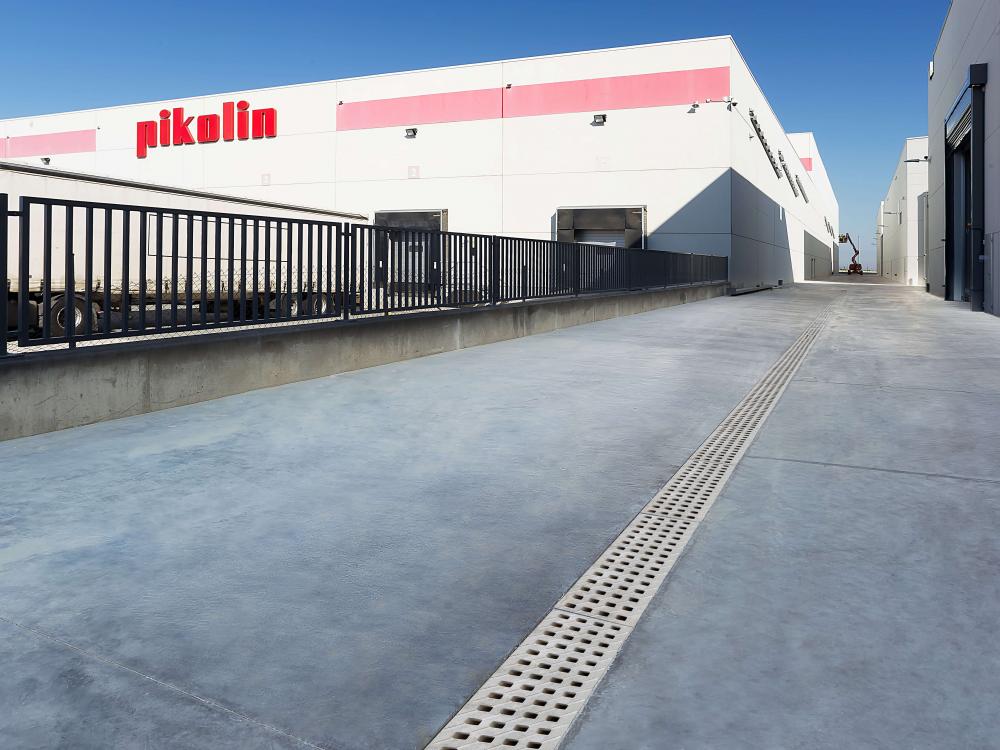 According to Pikolin, its new facilities, covering 85,000 square metres in which the Aragón-based company has invested €50 million, are the largest and most advanced industrial complex in Europe in the bedding industry.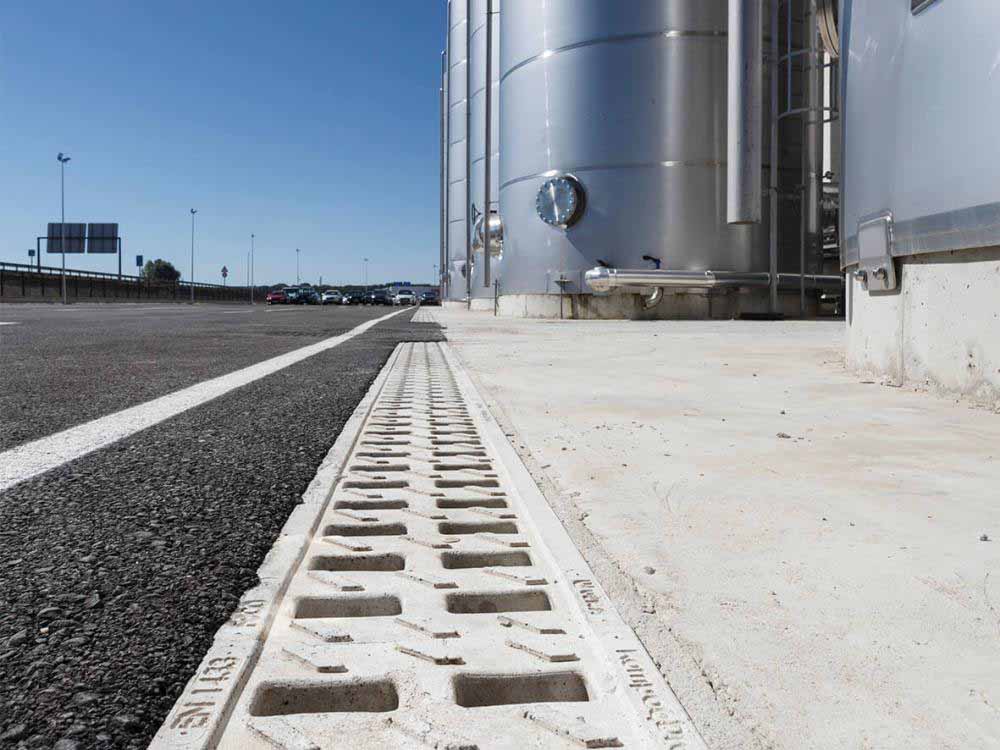 Thanks to an investment of €225 million, an area of 99,000m2 and a production capacity of more than 100,000 tons a year, the new CAMPOFRÍO plant in Burgos, which opened its doors 2 years after a fire destroyed the old one, is the largest and most modern meat complex in Europe.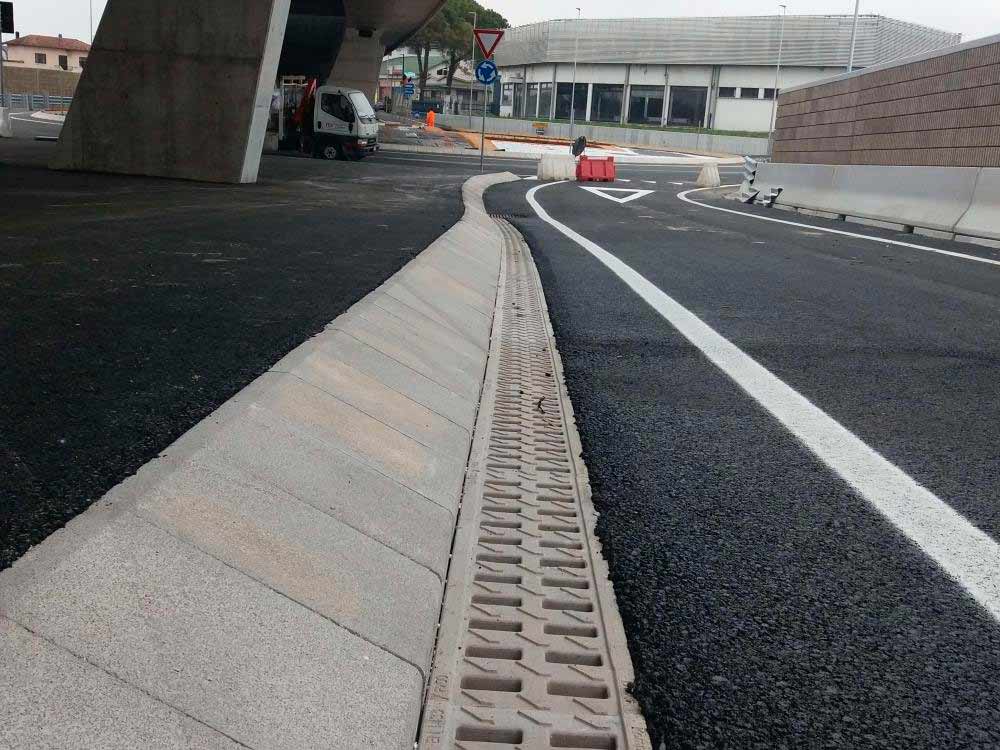 Extension work has been carried out on the regional road as it passes through Pasiano di Pordenone, in northern Italy, where the optimum KompaqDrain® drainage channel solution has been installed at the entry/exit overpass.