ULMA KOMPAQDRAIN INDUSTRY compact channel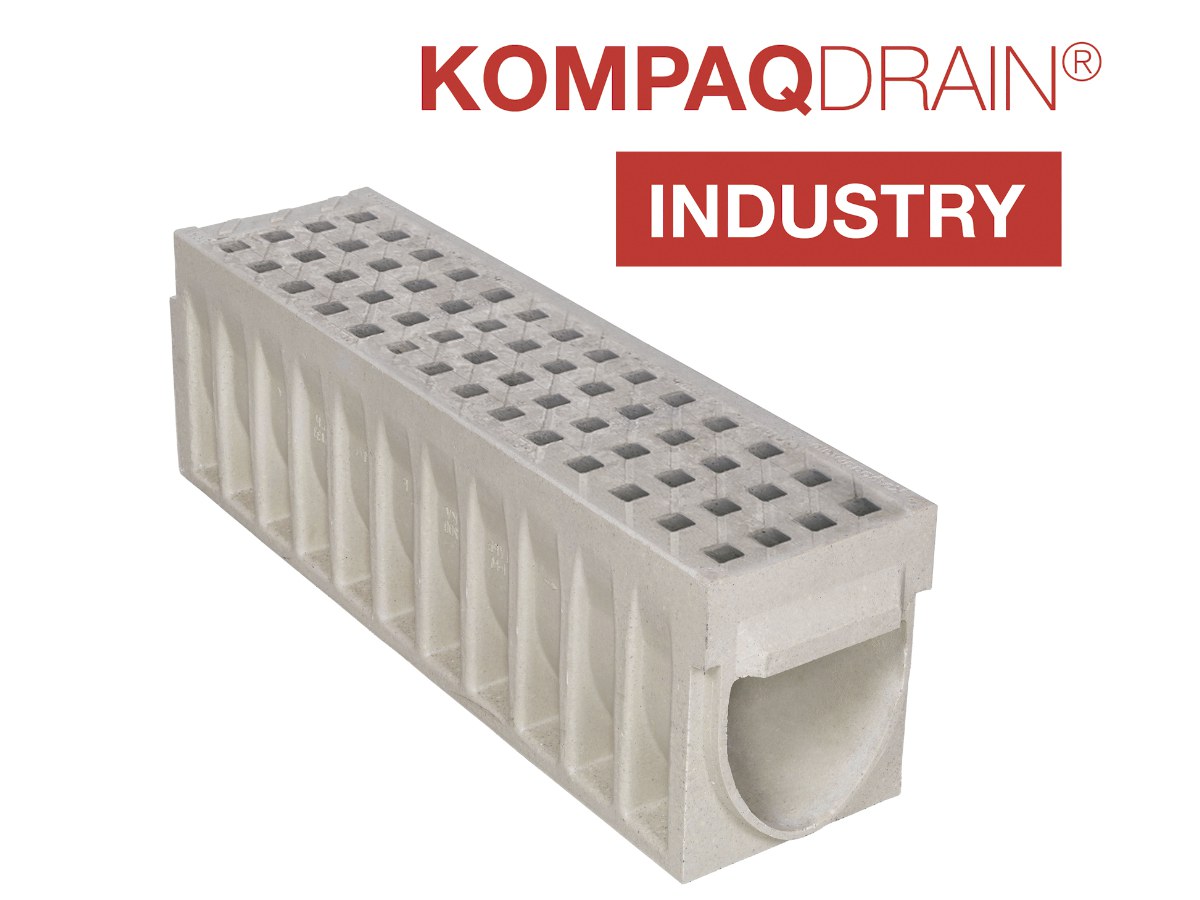 The Kompaqdrain Industry channel, is a monolithic channel with built-in grating, especially designed, as the name suggests, for industrial areas with constant vehicle traffic.
This model is designed with an inverted non-slip surface to prevent vehicles such as forklifts experiencing vibrations when passing over it.  This leads to much fewer loads falling or displacing. It also has correctly sized inlets to prevent any risk of accidents.
These compact channels provide greater safety as the grating and the channel are built in to one piece. It is made of polymer concrete, one of the materials with the greatest resistance to any chemical products. 
The ULMA KOMPAQDRAIN® compact channel range consists of three other models, the CITY model, the TRAFFIC model and the CIVIL model.
All models in the ULMA KOMPAQDRAIN® range have the Max Flow system.
In this video, we explain the differences among our models. Discover them!!
Ask for a quote/information