Numancia Hospital, wiht vertical and horizontal facade system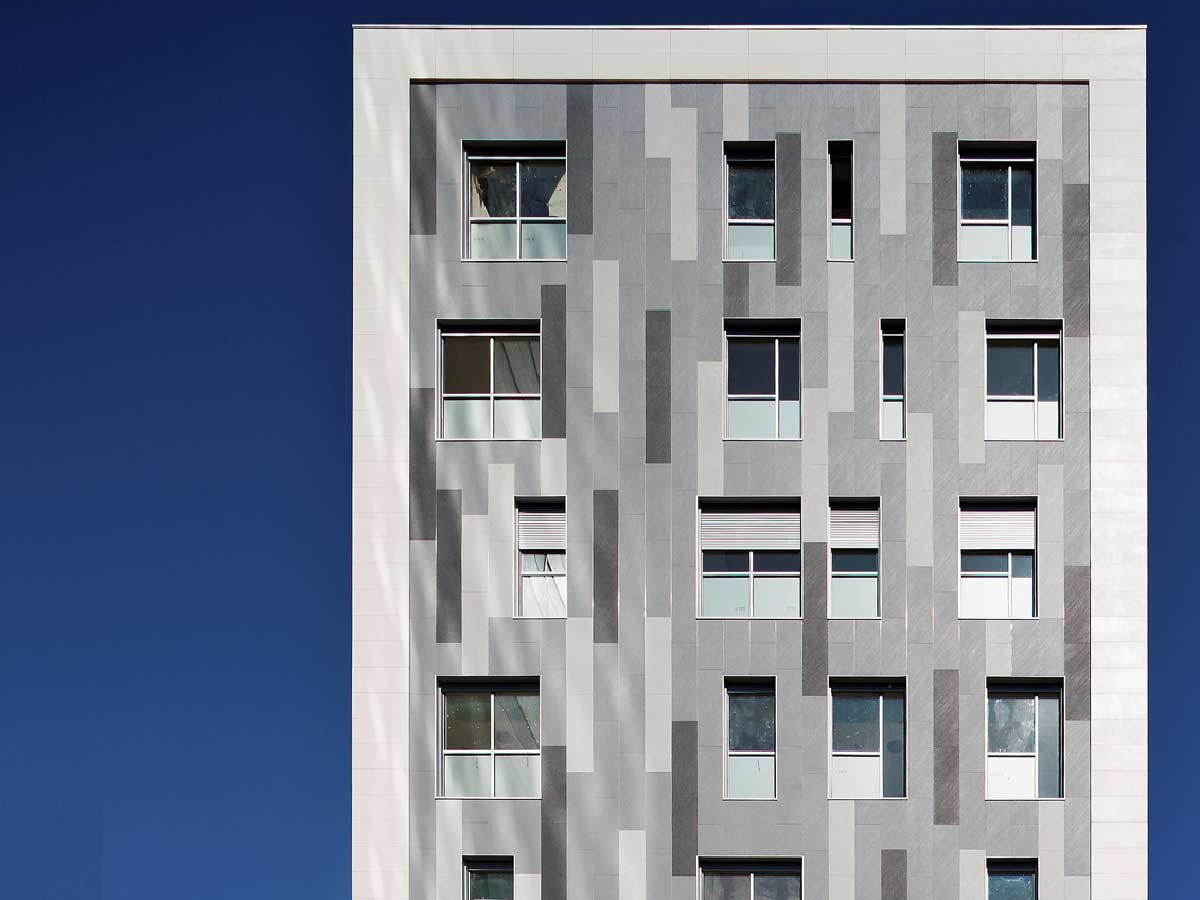 Numancia Sant Joan de Deu Building in Barcelona, has been coated with ULMA's Ventilated Facade System in Horizontal and Vertical formats.
The building, in a U shape, is divided into two wings joined by a central body. The main common areas are located in the central area- offices, dining rooms and main entrances, while patient rooms are located at the wings.
The horizontal openings have been coated with ULMA ´s Horizontal System, with a white panel in Air texture, in contrast to the central block, which has been coated with the Vertical System, playing with 3 colors. This contrast of color and systems makes the building very attractive.
The aim of the authors of the project Codina, Prat, i Valls Associates Architects (CPVA Arquitectes), was to break with linearity, organize the facade with more personality. According to Joan Prats, one of the architects, the versatility of the product, the material and the availability of ULMA's technical team were essential in the selection of the company.
TECHNICAL DATA SHEET
Architect: Codina, Prat, i Valls Associates Architects (CPVA Arquitectes)
Promoter: Hospitaller Order of St. John of God
Construction: Villa Reyes, SA
Location: C / Numancia, Barcelona, Spain
Date of Work: 2011
Ventilated Facade: ULMA Architectural Solutions
Ventilated Facade Area: 6.000m2
Range: Vanguard
Texture: Air & Earth
Color: M05, M02, P02, P03
Size: 1800x600 mm
Ask for a quote/information