ULMA single-slot grating at the Kedge Bussiness School in Bordeaux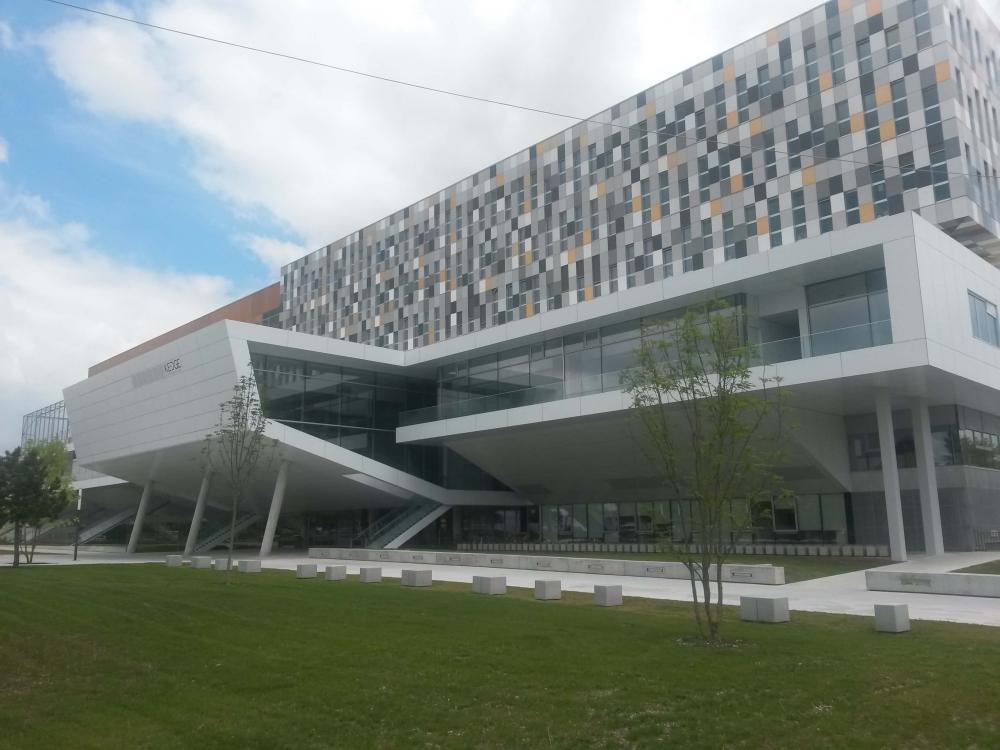 KEDGE Business School is a French business school created after the merger between Bordeaux School of Management and Euromed Management in 2013. It is present in four campuses in France, two in China and four associate campuses. The Bordeaux campus is located on the university campus of Talence - Pessac - Gradignan, the second largest campus in France, and covers an area of approximately 35,000 square metres.
MultiV+ channels with single-slot grating
A total of 190 linear metres of ULMA drainage solution have been installed for rainwater collection in the area around the Kedge Business School campus in Talence, Bordeaux. The selected channel model is part of the MULTIV+ 150 range, with external width of 186mm, internal width of 150mm and external height of 270mm. This range stands out for being an improved product range combining the advantages of the other ranges in a single system: the economy of the SELF, the low heights of the MINI, the 8-point locking of the F, and the possibility of pre, cascaded and mixed slopes of the URBAN system.
The single-slot grating model with linear drainage has been chosen, suitable for load class D400 in accordance with standard EN-1433. It is L-shaped to be fitted on Polymer Concrete channels without the need for reinforcements. This type of grating with minimal visual impact and underground installation provides appreciable aesthetic improvements and perfectly conceals the rainwater collection system. In addition, the width of the slot complies with the Accessibility Regulation, a very important feature to be considered as we are dealing with a university campus.
As regards the channel's locking system, we used the innovative Rapidlock® pressure system, which allows us to connect the grating to the body of the channel, using 8 locking points per linear metre.
Ask for a quote/information