Jaume Fuster Library in Barcelona- with 2.5% presloped channels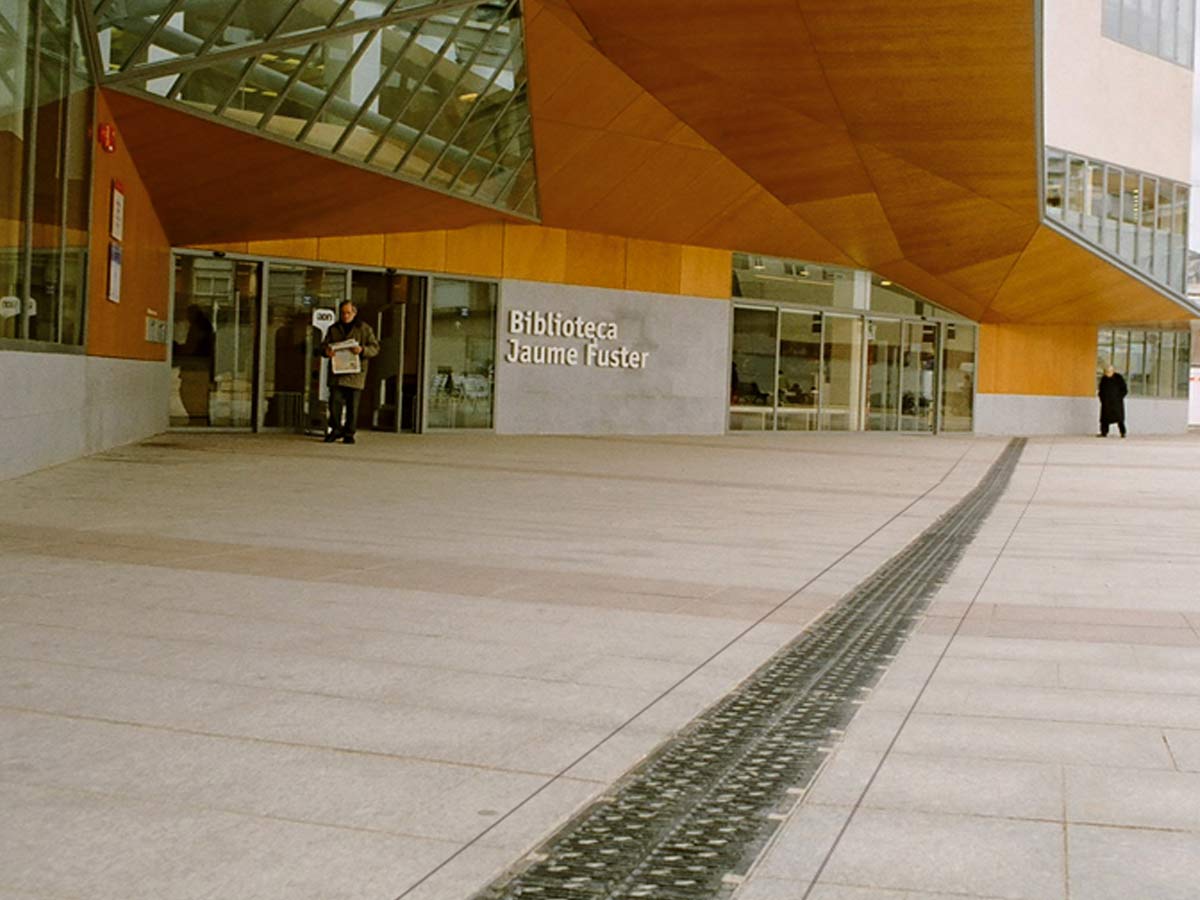 In this project of the city of Barcelona, the F250K with 2.5% presloped channel has been installed . 
Channels with incorporated slope are the only type on the market with a real 2.5% slope, which, thanks to their marked incline provide greater hydraulic capacity and overcome the serious limitations on slopes, that we may find in some areas.
Advantages of this channel:
Its hydraulic capacity -100 l/s in 20 ml.
Self-cleaning effect which allows that with a little flow (just rain) the interior of the channel stays clean.
Ask for a quote/information