ULMA has attended the inauguration of the new BTI office in MILAN
BTI is the Basque Internationalitation Agency / Basque Trade & Invest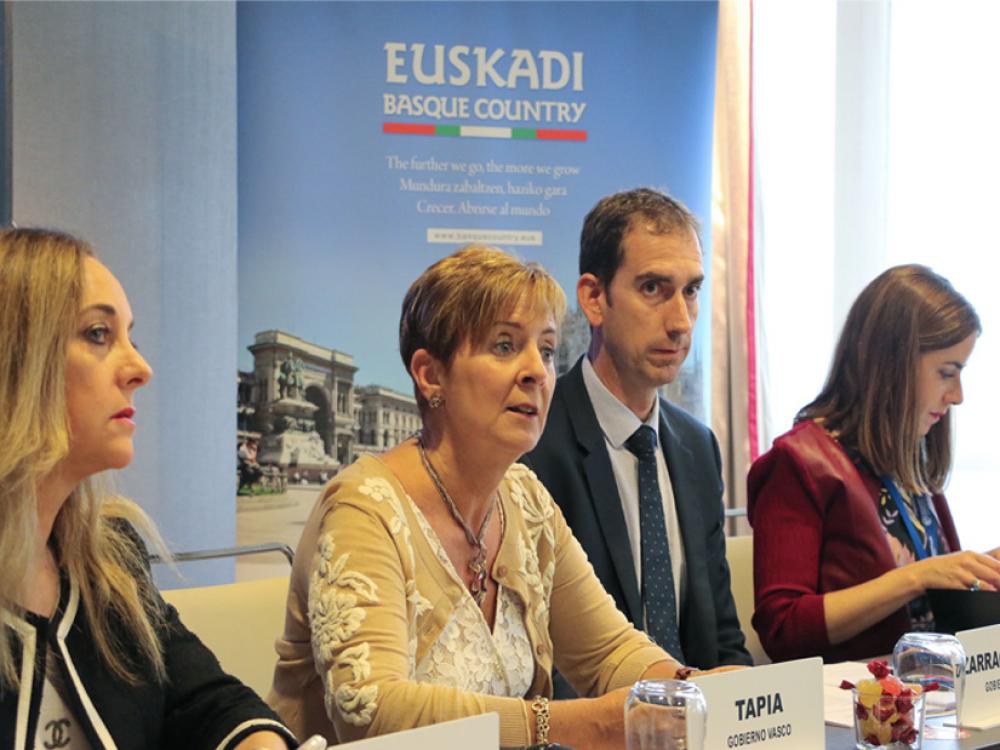 The initiative, promoted by the Basque Government and SPRI, aims to help Basque companies develop their business in the Italian market, as well as to identify synergies and promote agreements to encourage the start of commercial operations of Basque organizations in Italy.

The opening ceremony of the BTI office in Milan was attended by numerous public figures and representatives of the Basque Government, including: Arantxa Tapia, Minister of Economic Development and Infrastructure of the Basque Government, who chaired the event, accompanied by Javier Zarraonandia, Deputy Minister of Industry, and Ainhoa Ondarzabal, Director of the Basque Internationalization Agency.

The  companies selected for the event included Danobat, Tecnalia, Lantek Sheet Metal, Iberdrola, Siemens Gamesa, Caf, Fagor Automotion, Orkli SCoop, Vidrala, Tubacex or Cie Automotive. The head of Investment Promotion of Promos, Milan Chamber of Commerce, Marco Fedato, also attended the event.

According to representatives of the companies, the fact that the Italian economy has great similarities to the Basque economy is positive as it leads to synergies that benefit both parties, but at the same time it makes very tough competition. The administrative procedures, which have been defined as excessively bureaucratic, or Basque Country-Italy connectivity are aspects with which they would like help, as well as with the positioning of Basque industry.

ULMA Architectural Solutions, a company that is at the forefront in the development of customized and sustainable solutions for the Construction sector, is also a symbol of Quality and a seal of Assurance in Construction. It has operated in Italy since 2014, based in Milan.  Although its relationship with Italy dates back to the year 2005, when it began commercializing its drainage channels, through distribution.
Ask for a quote/information