Who we are
As a customer once told us:
"Companies are, and always will be, a reflection of the people they comprise".
And they are absolutely right.
But what are the people that work at ULMA like?
The first thing you need to know is that we have been manufacturers since 1990, and that we innovate and develop solutions for DRAINAGE and ARCHITECTURE. In this latter sector, we offer: Ventilated Facades, Customised Precast Solutions, External Wall Systems and Street Furniture.
Being a cooperative, we have a horizontal culture. This means that 80% of ULMA's employees are partners in the company. We are the owners. We are committed to our business project and we see ourselves as one big family.
And, how does this benefit you?
We get very involved in our customers' projects. When you see the company as your own, your enthusiasm and desire to offer an excellent service multiply.
And, what are our customers like?
Professionals who are committed to sustainability and opt for highly durable, natural and recyclable materials, and companies that invest in local industry to reduce CO2 emissions.
We are a company that cares about the details, that seeks to improve its impact on the world. And it's not just our front-end services, we also look after in-house staff by ensuring good working conditions and equal opportunities for men and women.
To sum up: we are exactly the kind of company we like to work with.
Perhaps we are in tune with your work philosophy.
We are part of ULMA Group, a business group focusing its businesses and activities in the following sectors: Agricultural, Forklift Trucks, Construction, Conveyor Components, Embedded Solutions, Handling Systems, Packaging and Forge.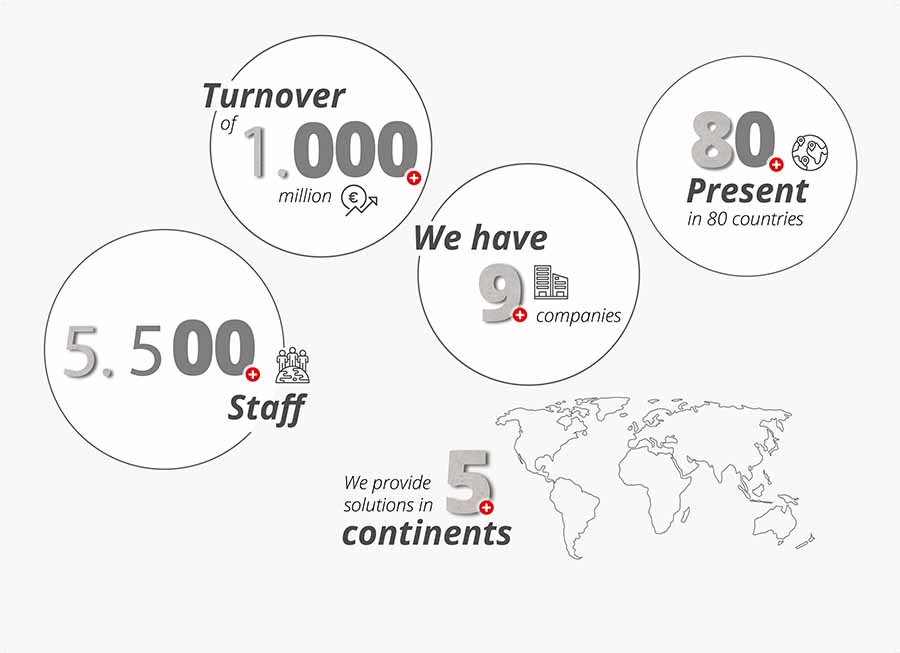 Get to know us a little better:
In this video we present our drainage and architecture solutions as well as the characteristics and advantages of the innovative material that is the main base of our products: polymer concrete.
It also aims to highlight our maxim: that ULMA Architectural Solutions' major value is its people, thanks to their involvement, their passion and the teamwork of our employees with our customers and collaborators.