Nice Airport: ULMA's drainage channel system proves its efficiency during Storm Alex
ULMA compact drainage channel system with built-in grating upgrade the T2 drainage system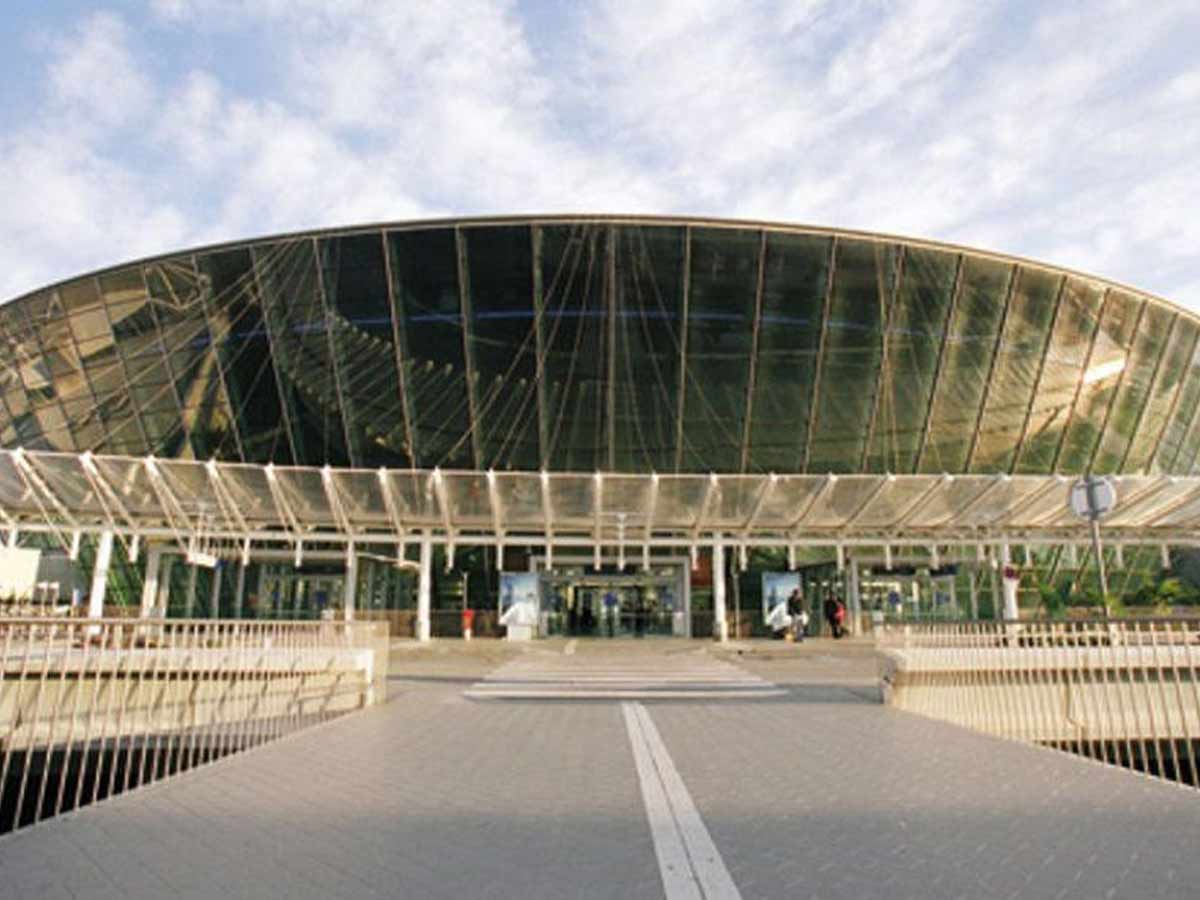 In Autumn 2020, Storm Alex caused a lot of human and material damage in south-east France. Fortunately, the Nice Airport facilities were able to ensure the correct drainage of rainwater thanks to the recent renovation of part of its drainage channel systems.
At the beginning of 2020, the airport realised that the grating of the channels installed at the Terminal 2 taxi rank had come away from the drainage system and that water was leaking into the car park below this terminal. As the heavy bus and taxi traffic required a safe and well-equipped roadway, the airport decided to look for a new drainage solution that was effective, long-lasting and adapted to its needs.
ULMA's KOMPAQDRAIN drainage channel system, compact one-piece polymer concrete system with built-in grating, clearly did so. It has been widely used in numerous projects, particularly in the Provence region and on the French Riviera.  
Therefore, after an in-depth analysis, the current drainage system was replaced at the Terminal 2 taxi rank with Max Flow effect KOMPAQDRAIN channels, fitted with drains and manhole covers.
What is the Max Flow® effect? 
The KOMPAQDRAIN drainage channel system is designed with an anti-slip surface, as well as curved inlets below. These innovations allow the water to be captured optimally and also to direct its flow, using all the energy of its fall, while increasing the speed of the water and the drainage capacity of the channel. In addition, the gradual widening of the inlets avoids the accumulation of waste and reduces maintenance needs.
These characteristics allow KOMPAQDRAIN® to drain the same volume of water with a lower channel section.
Immediate consequence of the application of this system at Nice airport: there are no water leaks in the car park below Terminal 2.
Would you like to consult us about a project? Contact us HERE
The ultimate test, Storm Alex, showed that the drainage system is effective, even in extreme circumstances.
Nice airport is weighing up the review of the other drainage systems on site, as its modern infrastructures make the city and the surrounding region an international benchmark.
Ask for a quote/information