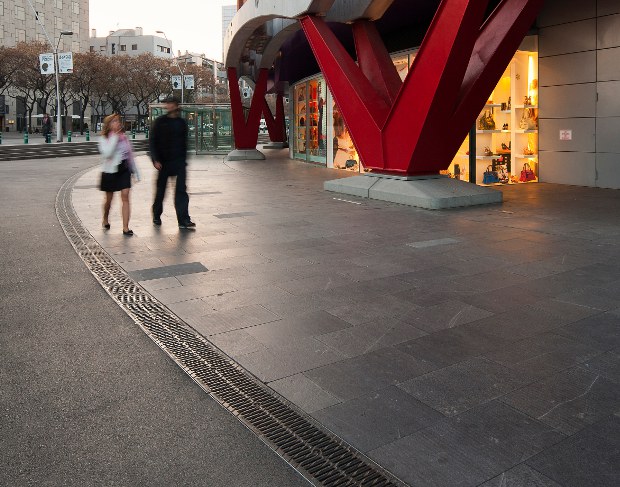 Department stores are places where different needs and drainage solutions coexist.
On the one hand, Shopping Centres have parking areas where traffic is not excessively heavy, but it is constant and of certain intensity.
They also have loading and unloading areas that require higher load classes.
And finally we have the access areas, where pedestrians and shopping carts make our wide range of perforated gratings, with narrow slots or even heel-proof gratings, a good solution.
Our full range of channels gives you a solution for every need. We recommend the following families as well as the Single-Slot Grating solution:
SELF, MINI, URBAN, MULTI V+ and KOMPAQDRAIN.
Drainage channels for
Shopping Centres