ULMA channels in the new showroom of Jaguar Land Rover in Tonbridge, United Kingdom
MultiV + system channels installed in the service area of the new building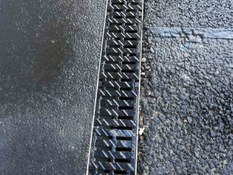 Jardine Motors Group have acquired a 3.5 acre site in Tonbridge, Kent, to build a new Jaguar Land Rover showroom.
The dealership – which  features an 18-car showroom, 24 bay workshop and a 100 used car display – was opened in December 2018.
At the outside service yard of the new building, ULMA's MultiV+100 drainage channels have been installed for the correct evacuation of water. The contractor chose ULMA because he had used our products in a satisfactory way before.  
Ask for a quote/information