ULMA Drainge channels in Vela Hotel - Barcelona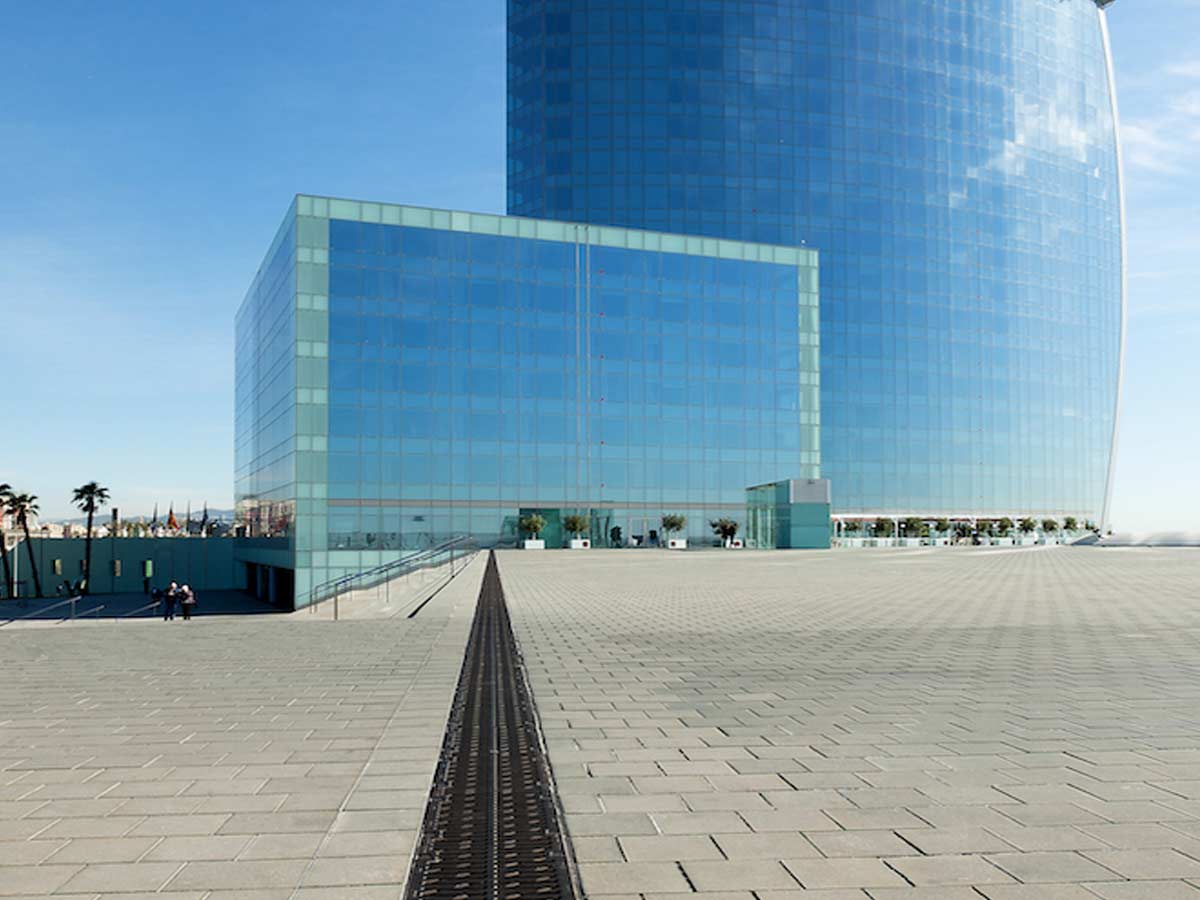 The hotel "W Barcelona", also known by the name Vela Hotel for the sail shape of the building, was built in 2009 by the architect Ricardo Bofill. It is a 5 star hotel located in a privileged area south of the port of Barcelona, ​​close to the city and with great visibility from the first line of the coastline. It has 473 rooms spread over 26 floors and its silver glass facade reaches 100 meters in height.

The Civil- F range, specifically F250K 2.5% presloped channel with ductile cast-iron grating, has been installed.
Exclusive 2.5% presloped Drainage Solution

The drainage solution 2.5% presloped is the only system on the market with an actual slope of 2.5%. This pronounced slope increases water speed, maximises hydraulic capacity and means the channel can clean itself, thus reducing maintenance costs for municipal services.

This channel has been designed for heavy traffic areas, and is fitted with a grille which is attached to the channel using 4 screws per grating.
Ask for a quote/information