Restoration with ULMA Facade in the centre of Renteria
The ULMA Facade System is ideal for restoration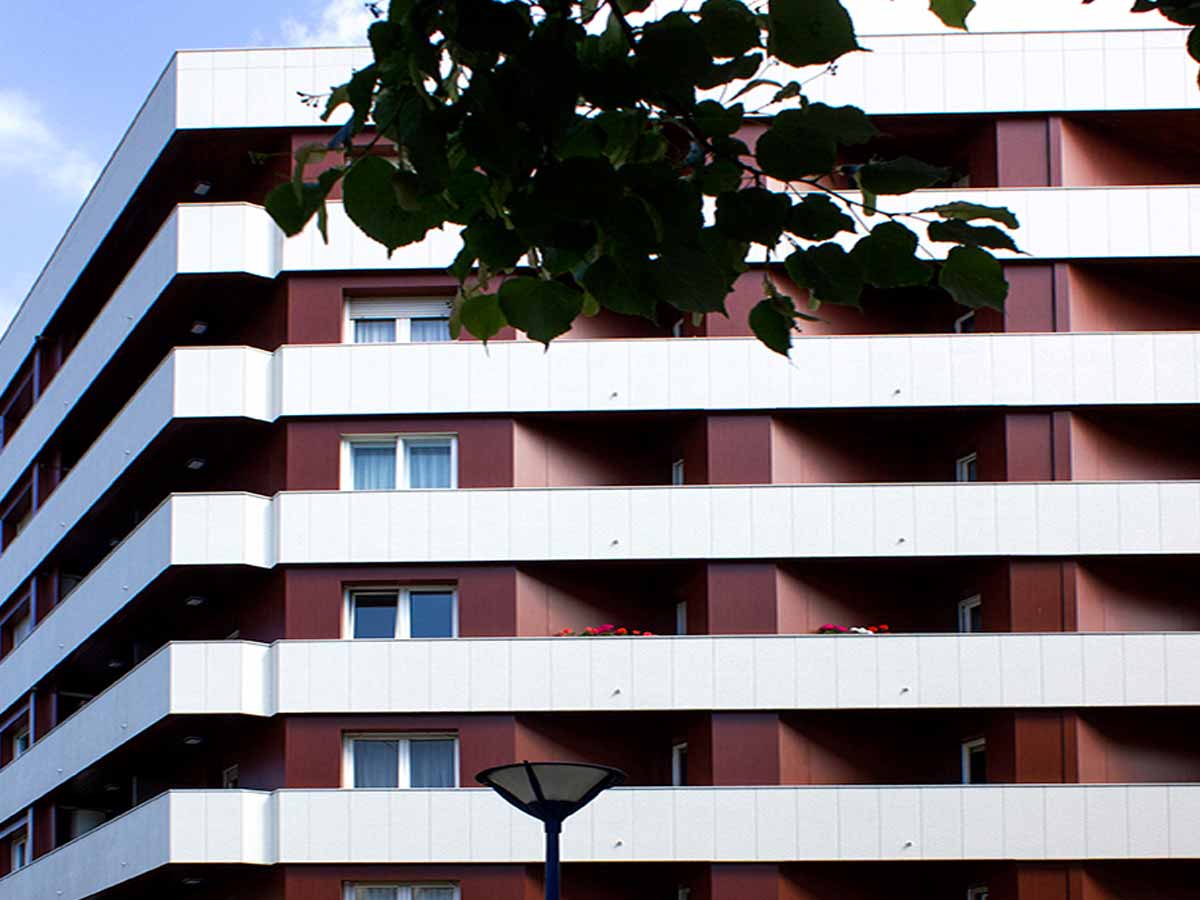 ULMA Architectural Solutions has used Facade System to restorate a block of flats in a street in the centre of Renteria, in Basque Country.
The old facade was clad in stone and the material had deteriorated with pollution and the passage of time. The City Council required the residents' association to maintain the original appearance of the building. Therefore, they opted for the EARTH stone texture in P06 porphyry colour, with a similar appearance to the stone of the old facade.
Polymer concrete is a non-porous, waterproof material that absorbs neither dirt nor moisture and is therefore ideal for areas like this where pollution is a problem for the maintenance of facades, because the central Avenida de Navarra in Renteria is an urban area with heavy traffic.
Find out why our material is ideal for restoration.
Datasheet:
Facade System Area: 400 m2
Implementation time: 3 months
Promoter: Av. Nafarroa, 73 co-owners
Construction Company: Construcciones Arabolaza, S. L.
Ask for a quote/information