ULMA drainage at the BMW Headquarters in Chile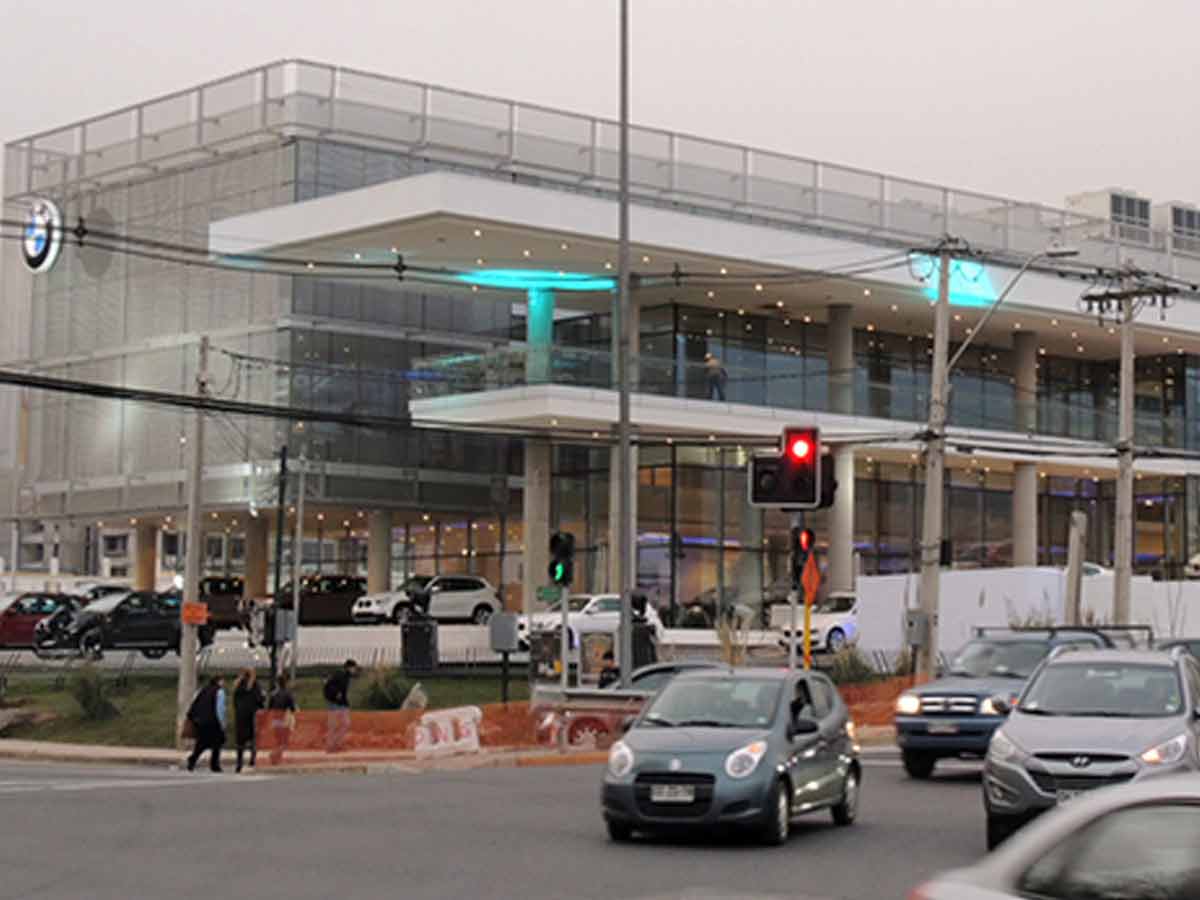 The company, Constructora Sudamericana Chile S.A., was responsible for building the project by the Iglesias & Prat architectural firm, "BMW Headquarters in Chile", located on the corner of Av. La Dehesa and Raúl Labbé, in the borough of Lo Barnechea, which was opened last August.

These new facilities, which feature the latest in design, innovation, technology and sustainability, offer customers an unparalleled experience in buying and servicing cars and motorcycles of the prestigious German brand, and mark the beginning of a new era for the premium automobile industry in Chile.

This construction project, with a total of 16,000 m2, is the biggest BMW branch building in Latin America and involved the used ULMA Architectural Solutions' Polymer Concrete Drainage Channel system.
The models used were::

- U100K channel with GEX100KCB grating

The designers opted for our products in their project because of their excellent technical features and the prestige of ULMA Architectural Solutions on the market. 
Ask for a quote/information