Meeting between Australian and Spanish architecture
Australian architects visit ULMA Architectural Solutions' facilities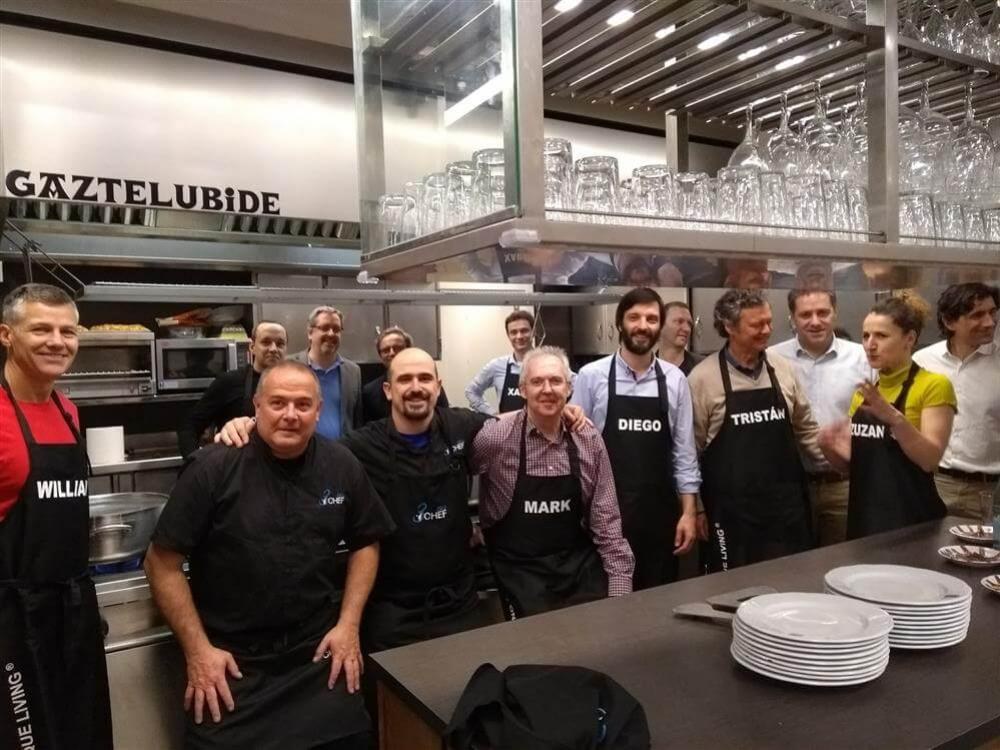 Last Thursday, 1st March, an event was held between Australian and Spanish architects at the Tabakalera cultural building, organised by HABIC, a cluster of which ULMA Architectural Solutions is a member.
The participants were the Australian architects William Smart from Smart Design Studio, Chris Smiles from the Cox studio and Mark Sheargold from the Kannfinch studio, all of whom have extensive professional careers. The architecture studios ACXT/IDOM, L35, Beldarrain, LKS and Picharchitects, national studios with major international projection, also participated.
At the meeting, which had the aim of sharing experiences and different points of view, each participant presented a unique project.
After, the attendees enjoyed an architectural tour of San Sebastian. They were able to enjoy and discover the beauty of San Sebastian along with the city's gastronomic culture.
Visit to ULMA Architectural Solutions' facilities
Making the most of their stay in San Sebastian, the Australian architects William Smart, Chris Smiles and Mark Sheargold, visited ULMA Architectural Solutions' facilities in Oñati.
The aim of the visit was to discover the possibilities offered by ULMA ventilated facades. They were shown the product, the manufacturing plant and several projects carried out in the area.
The aspects that stood out for them after the visit were the fact that ULMA offers a complete facade and substructure system, and the infinite customisation possibilities through texture, colour and design.
Ask for a quote/information