ULMA participates in the restoration of the Essential Compositions facade
The spectacular metamorphosis of the installations' image is based on a design created exclusively for the project in question.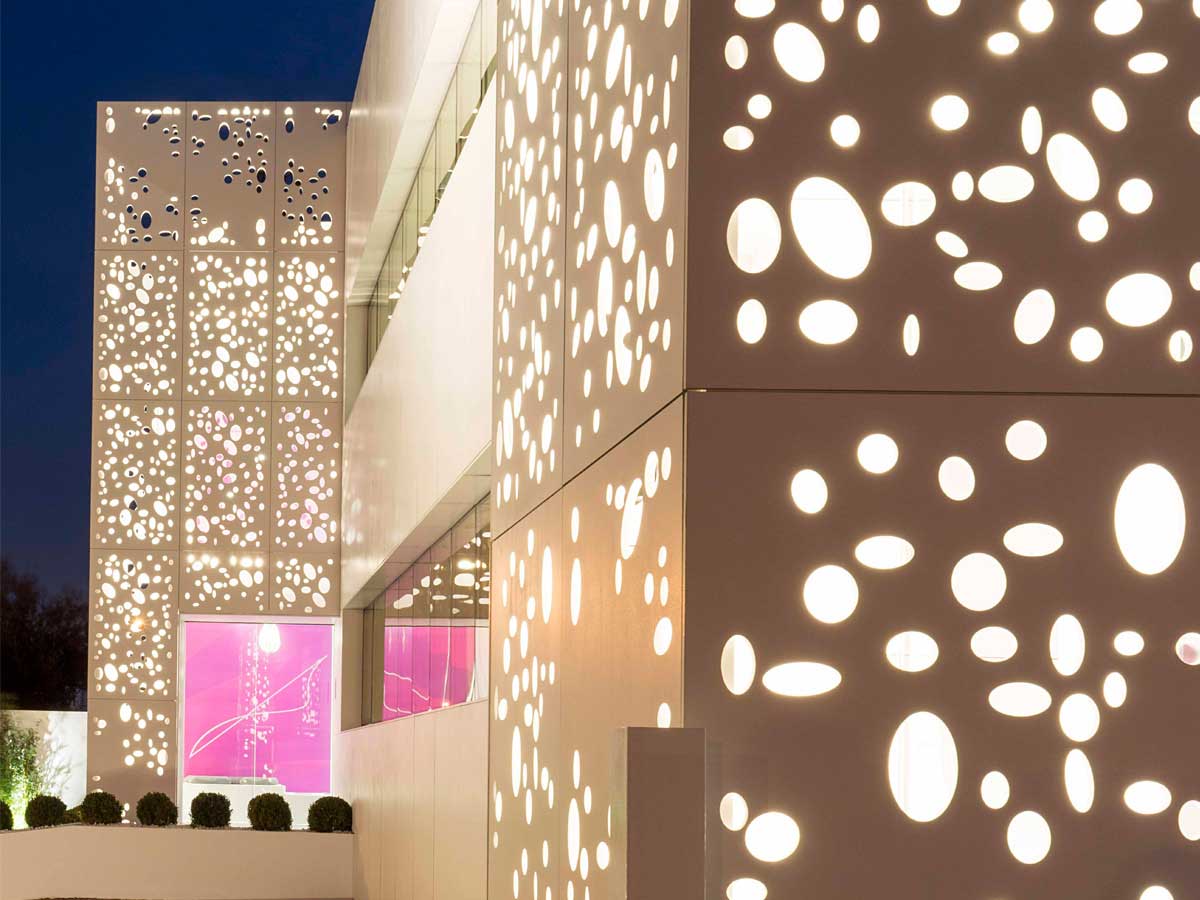 Essential Compositions is one of the benchmark companies within the fragrances sector. Research and innovation are the two main pillars of the company.
These values have inspired the company to renovate and expand their installations. ULMA Architectural Solutions, together with Isabel Gomis, the interior designer of the firm Isa Gomis Disseny, have directed and implemented the refurbishment project, quite a challenge within the fragrance production industry, with a final result that conveys emotion and seduces the spectator, relaying the value of the whole human team it represents.
The company's proposal for the refurbishment and expansion is directed at all of the installations, including offices, laboratories and facades.
The whole design project contributes added value as it gives a contemporary and modern vision of the company. In the façade, ULMA has chosen a ventilated facade made of polymer concrete that creates volumes designed exclusively for this project. The purpose of this design was to transmit the essence of the firm based on the values of modernity and innovation.
For this reason, ULMA used the AIR texture with perforations from its CREAKTIVE range and the colour white M24.
ULMA manufactured many polymer concrete panels of many different sizes and formats specifically for this project.
Fact sheet
Located: Gandía (Alicante)
Country: Spain
Architect: Daniel Palomino
Application: Industrial & office Buildings


Range: CREAKTIVE
Texture: WATER with perforations
Colour: M24
Ask for a quote/information