ULMA engineered stone ventilated facade in the new national UniEléctrica headquarters, Córdoba
The ventilated facade, a key factor in the building's energy performance and aesthetic design.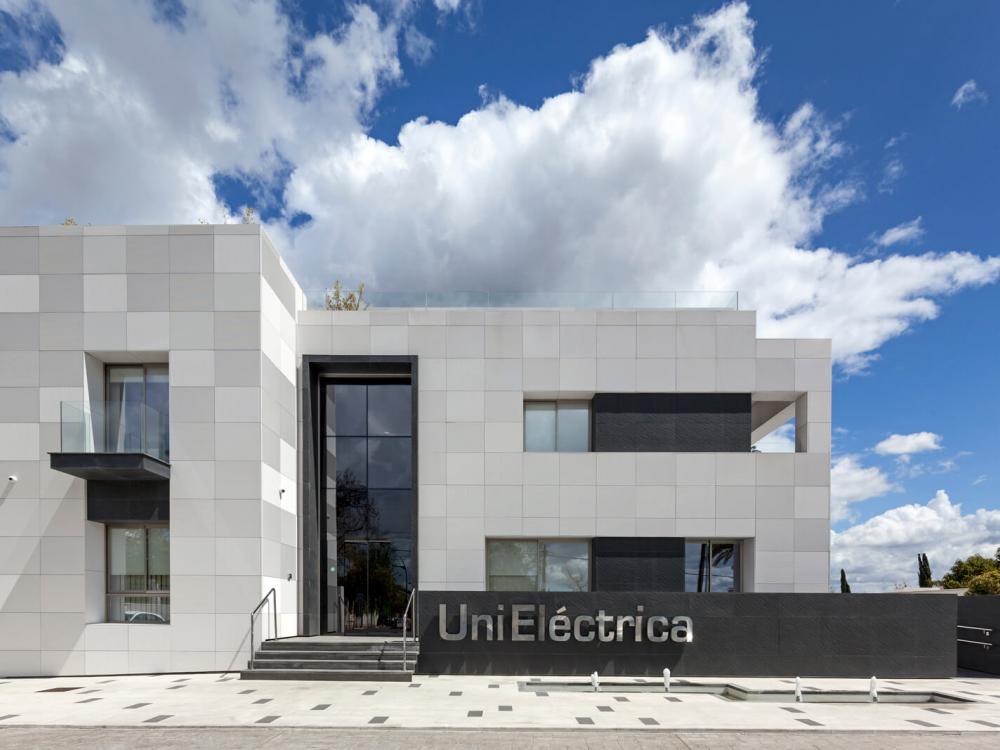 The new headquarters of UniEléctrica, a renewable energy company, is the result of an extensive restoration that has turned an old building from the 1940s into one of the city's few smart, energy-efficient buildings.
The new building has a clean, modern, futuristic appearance and has been refurbished to enhance its energy performance and house four offices that were previously scattered around Córdoba.
ENERGY EFFICIENCY AND AESTHETICS
Our ventilated facades help promote sustainable architecture, as they significantly improve the thermal behaviour of buildings, bringing significant savings in energy consumption. We have asked the architect responsible for the work, Fernando Cantarero, about his concerns in this regard: "A building can last 100 years, meaning it is hugely important to reduce consumption and cut the CO2 emissions that can be generated over this long period of time. For this reason we have continued to use ULMA ventilated facades in other projects we are working on".
From an aesthetic point of view, the earth and water textures have been chosen to "give an old building personality". "We were tasked with freshening up its image (....) and we opted for water panels in order to give the building a dynamic image which changed with the sun," says Cantarero. Our water texture panels, facing in four different orientations, create an optical effect in which the overall appearance changes in accordance with the sun over the course of the day.
THE ARCHITECT
The refit is the work of renowned architect Fernando Javier Cantarero Ramírez, a young architect with extensive professional experience and more than 650 projects completed in the residential, administrative, health, education and tourism sectors.
Ask for a quote/information