New video of the advantages of restoring facade with ULMA
Simple video aimed at neighbourhood associations that are looking for alternatives to restore the facade of their building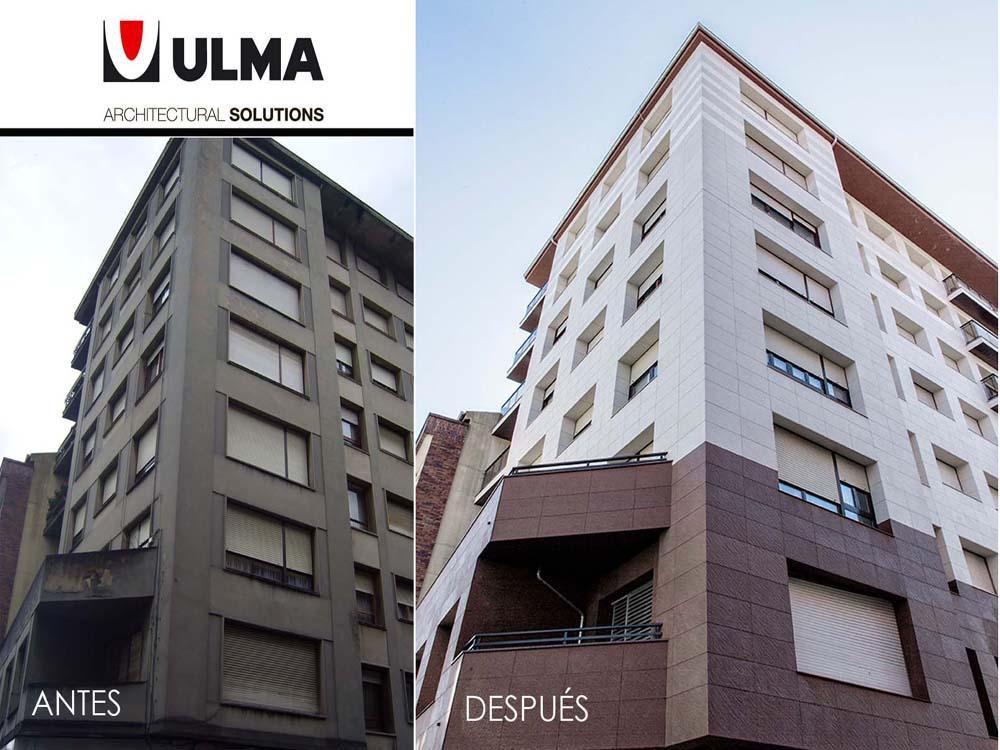 Continuing with the policy for the creation of quality content of interest to the user, ULMA Architectural Solutions has just published a new video about the benefits of installing a ventilated facade in the restoration of a building.
The video aims to inform and share with users the ideal characteristics of polymer concrete and ULMA's ventilated facade system, which adapt perfectly to the needs of each building. The video also focuses on the characteristics of a ventilated facade showing very interesting details to consider when carrying out a restoration and the remarkable advantages it provides for maximum comfort and savings for users.
It is a very clear and simple video aimed at neighbourhood associations that are looking for alternatives to restore the facade of their building.
It is available for viewing on the ULMA website, in the video section and on the ULMA Architectural YouTube channel.
Ask for a quote/information