ULMA ventilated façades: a sustainable architectural trend that provides maximum resistance and durability
Much more than thermal-acoustic insulation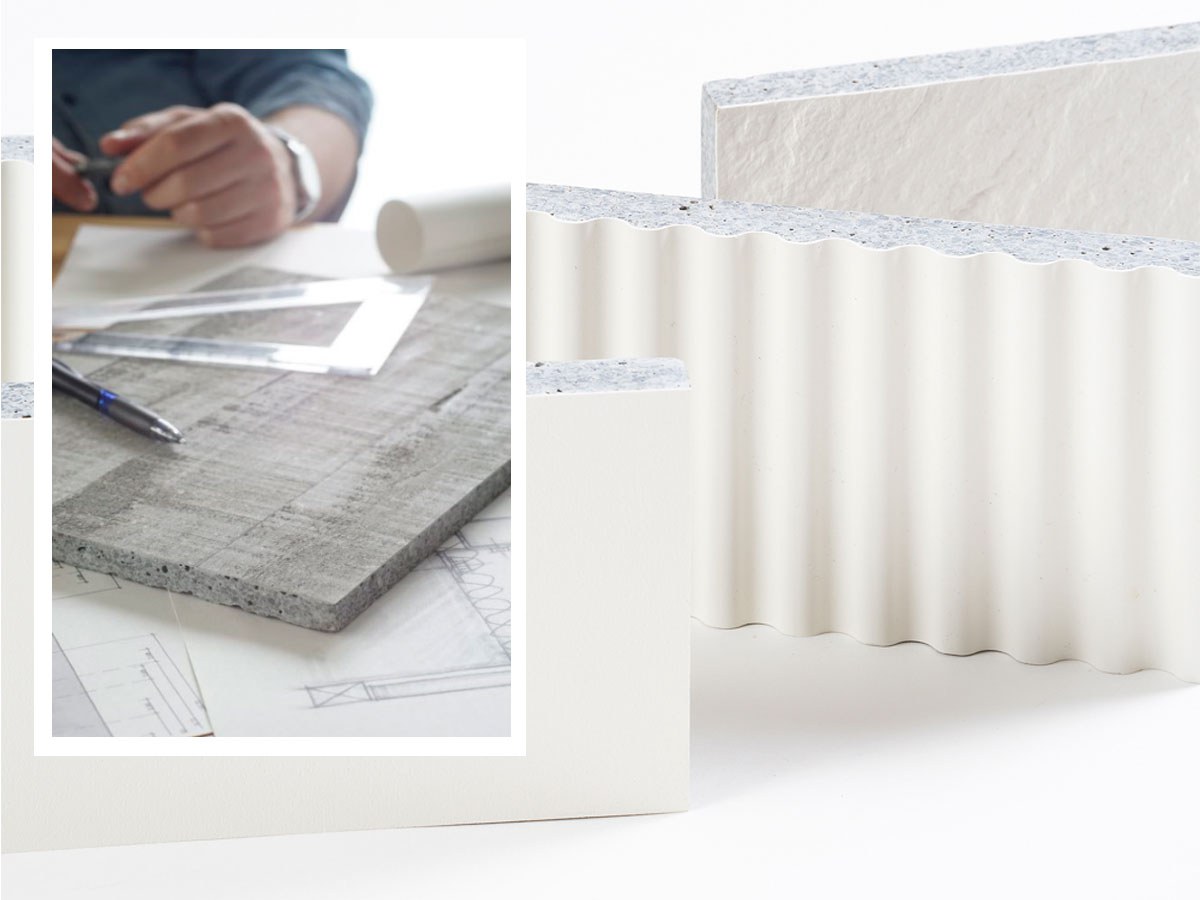 The ventilated façade is currently considered the best solution to achieve optimum thermal and acoustic insulation of a building, eliminating both thermal bridges and condensation and moisture problems. Its success lies in the fact that through this system a moving air chamber is created, which generates continuous ventilation, keeping the insulating material always dry and thus improving its performance. It is a system that achieves notable energy savings. 
The ventilated façade system achives notable energy savings, and it also provides great durability and resistance. 
But its advantages are not limited to its excellent properties as an insulator, as it also provides great durability and resistance, too. If the right materials are used, a ventilated façade can remain in perfect condition for many decades, with hardly any need for maintenance and without being affected by inclement weather. It is therefore a construction system that provides effective solutions to the most common problems of façades, which explains the growing interest of engineers, architects and developers for this cladding.
The durability and resistance of the façade panel: The evolution of stone
The Stoneo panel, an innovative material, has physical-mechanical properties and characteristics that make it superior to other types of materials for ventilated façades, and improve the characteristics of a noble material such as stone. It is derived from stone whose composition is 90% stone material bound with resins: this amalgam results in an improved material with greater resistance and durability. 
Stoneo is derived from stone whose composition is 90% stone material bound with resins.
We treat the stone and improve its properties to give it greater strength and durability. 
For this reason,Stoneo is a non-porous material and its low level of absorption (0.0905%) guarantees watertightness and minimal wear against the action of atmospheric phenomena: such as thaw, rain, wind and abrasion. 
Furthermore, its composition makes it extremely light which greatly facilitates its handling during construction, when compared with materials such as stone.
ULMA Architectural Solutions façade cladding: a sound alternative for the European market
In ULMA we add value to claddings thanks to polymer concrete panels. Its most outstanding benefits are: 
Increases the durability of the façade

, as it is a material that is practically unalterable over time by achieving extraordinary resistance to: weather phenomena and extreme temperatures such as ice, thaw, strong wind and solar radiation.

It excels for its

high corrosion resistance

, both in the primary and secondary structures.

High resistance to all types of impacts

.

Due to its low water absorption, it is a material that remains

unalterable in all types of environments

, even those that cause greater deterioration of building exteriors, such as

marine ones

.

Being a non-porous product, its maintenance is limited to simple

cleaning with soap and water

.

Contrary to what happens to other materials, its characteristics

make it impossible for laminations to appear.

 

We are fully committed to durability, which is why we subject our material to the most demanding artificial ageing tests, to ensure that the façades look like new for decades.
Durability and strength are not incompatible with aesthetics
We know that architects, developers, designers and users are increasingly demanding with the aesthetic finishes of buildings. At ULMA we are committed to functional buildings that are integrated into the environment. Our offer therefore includes a wide variety of formats, as well as a variety of corner pieces. The possibilities of colours, textures and joints create a unique and complete range that allow attractive and personalized design projects.  
If you would like to know more about this or any other architectural solution, please do not hesitate to contact us. 
ULMA's ventilated façades are one of the most efficient construction solutions around today. It is an efficient and sustainable construction proposal, easy to install and capable of solving two of the main problems of exterior façades: durability and resistance. In addition, once installed, the result is one of proven aesthetic soundness.
Ask for a quote/information