Célere Magòria, residential building in Barcelona with ULMAs Ventilated Facades
Célere Magòria, 175 homes in Barcelona with an "A" energy rating have engineered stone Ventilated Facades.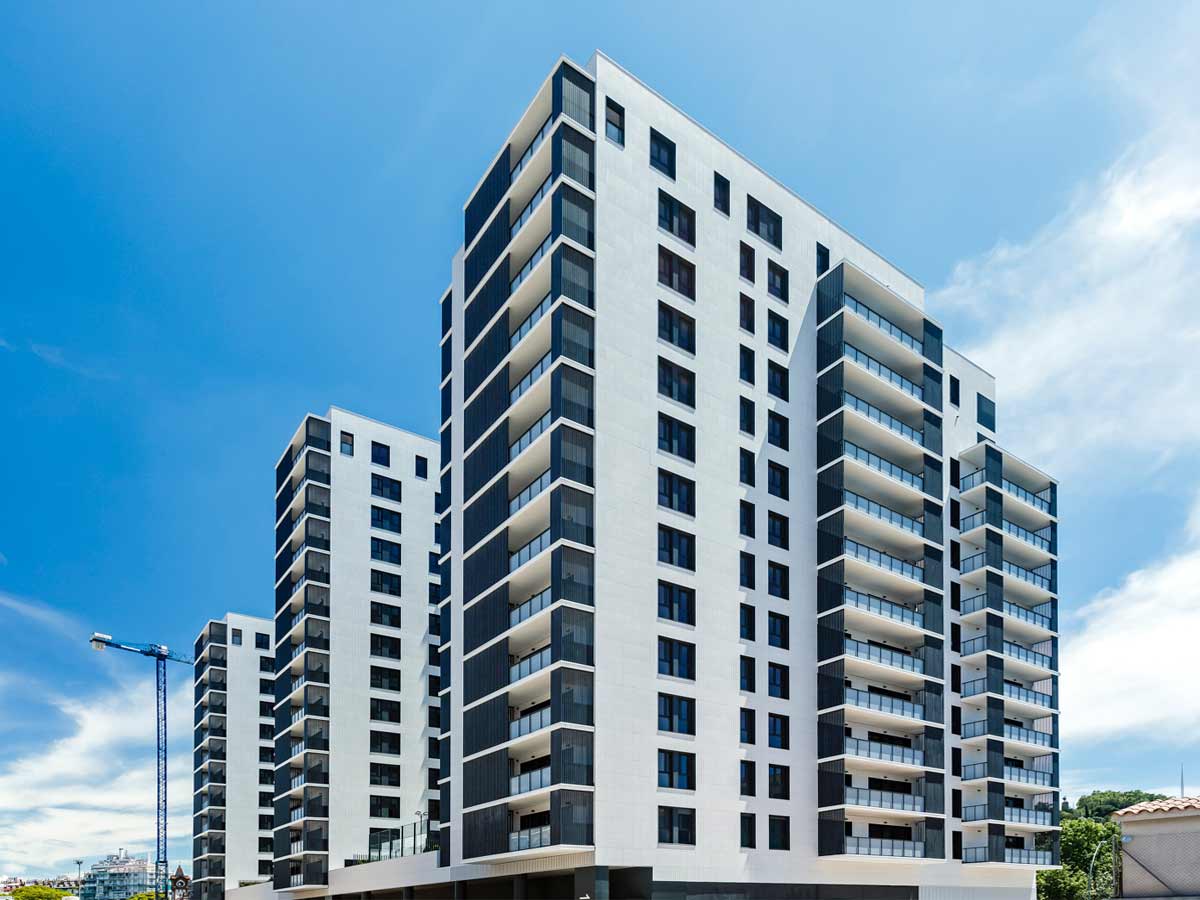 In terms of energy efficiency, the development has an "A" energy rating, which means an estimated energy saving of 87% and significant economic savings, when compared to a home with an "F" energy rating.
This residential project has been rated as the most important urban development operation in Barcelona in the last decade.
We have spoken to the creators of the project TERESA MARZO PELIGERO from Vía Célere and the studio Batlle i Roig Arquitectura, and they told us about their goal and the importance of Sustainability in all their projects:
"Our goal was to achieve a sober, elegant façade, with good thermal and acoustic performance. That´s why we opted for a ventilated façade that combines two pieces, a smooth piece that creates strips in the slab areas together with a grooved piece that runs along the strips generated between them and the sections where the gaps and terraces are located."
"We are very satisfied with the final result, as the facades combine elegance with simplicity, which was exactly what we were looking for. The collaboration with the integral solution by ULMA Architectural Solutions was extremely useful in solving all the technical details of setting-outs, joints and trims, which is essential to achieve an optimal result."
The system's thermal and acoustic performances, the variety of colours and textures, the rapid installation and the collaboration with the technical team have been key to the success of this project.
SUSTAINABILITY
The real estate sector has a significant environmental impact: it consumes 32% of global energy and emits a fifth of CO2 emissions.
"We feel committed because we understand the responsibility we have with the sustainability of our planet."
"It is vital that we prioritize energy efficiency in the homes we build and, for that reason, Vía Célere is committed to innovation in its projects: incorporating renewable energies such as geothermal energy, as well as avant-garde technologies such as dual-flow ventilation, representing important savings in consumption. We want to lead the way towards a new model of sustainable and energy-efficient real estate development".
Constructively the building stands out for its white ventilated facade, for the use of geothermal energy and double flow ventilation as efficient solutions that have enabled the development to receive an "A" Energy Rating, representing a reduction in the building's energy demand and important economic savings for the owner.
The new complex is located in the district of Sants-Montjuïc on Gran Via de les Corts Catalanes, just five minutes from Plaza de España.
Ask for a quote/information