ULMA renews Ikerlan's headquarters with the collaboration of LKS Krean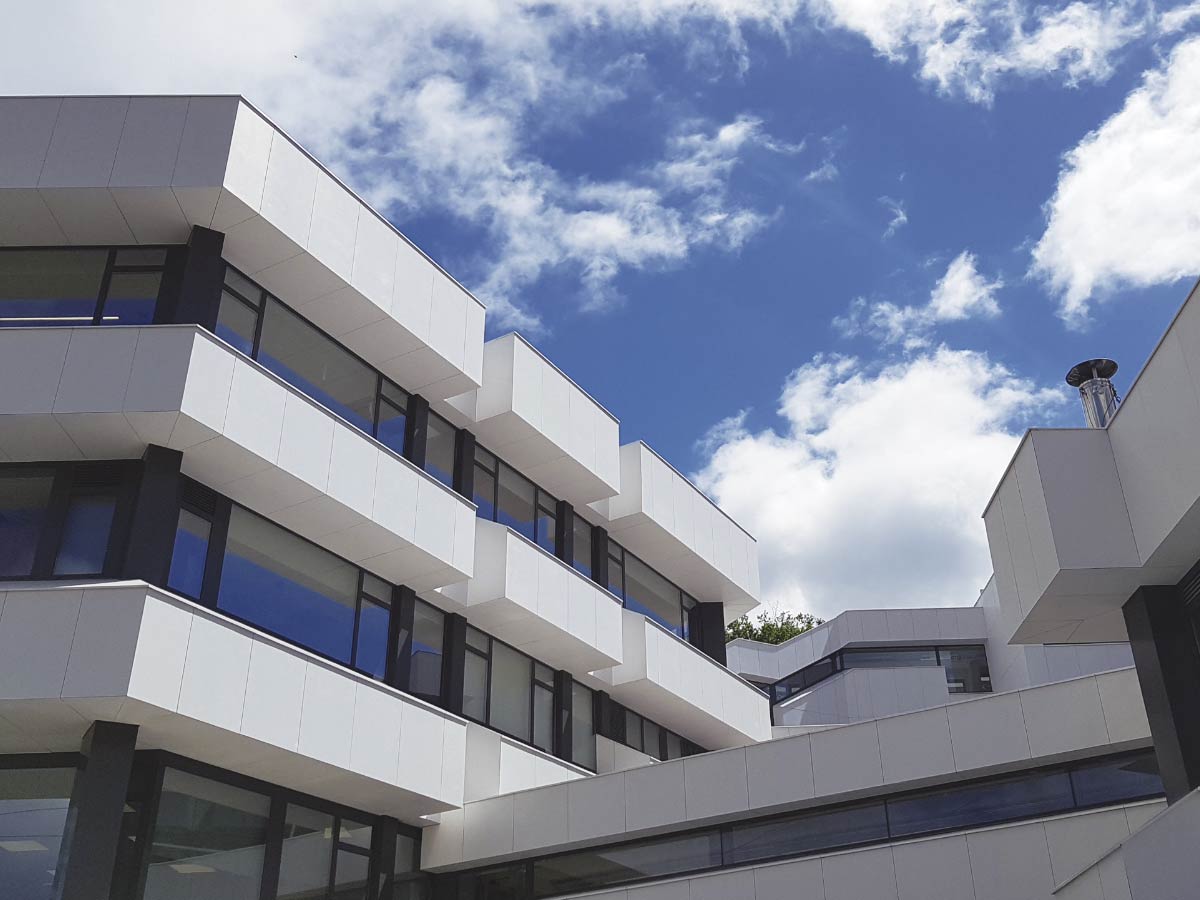 The headquarters of the Ikerlan technology centre, considered an architectural jewel built in 1974, has been renovated through an intercooperation project with LKS Krean, a benchmark in the engineering and architecture sector.
ULMA was responsible for installing the ventilated facade, providing technical solutions conforming to the complex geometries of the building. 6,220 square metres of facade have been covered, integrating a ventilated facade system, including thermal and acoustic insulation, which has improved the building's energy classification.
Singularity and complexity - "tailored suit"
The facade is the element that is subject to the most wear as it is continually exposed to the elements. ULMA s Stoneo improves the performance of classic stone facades such as this one and offers a lightweight, waterproof, heat-resistant, shock-resistant and anticorrosive material.
The project carried out on the Ikerlan building included the challenge of respecting the original variant geometries of the building, understanding that a ventilated facade is built on the existing skin, creating an additional exterior skin.
For this reason, the challenge was to respect the building's entrances and projections, the rectangular openings, the inclined modules of the walkways and their unique steeply sloping window sills. Whole formats were chosen in the existing horizontal strips, using vertical installation, generating alternate strips of solid areas and gaps.
Symbolism
José Oleaga, architect at LKS Krean, has respected and adapted the work of his predecessor, Álvaro Líbano, "maintaining the symbolism of a construction that aims to display the different branches of technology" acting on those structural elements that facilitate collaborative work.
It is a flexible building that offers the opportunity to act and adapt quickly to changing needs: an infrastructure that started out housing no more than 20 people and currently responds to the needs of the more than 300 workers that make up the Ikerlan workforce.
Ask for a quote/information