ULMA Facade Cladding at the new SESC Headquarters (Brazil)
A custom facade in colour and texture exclusively for the project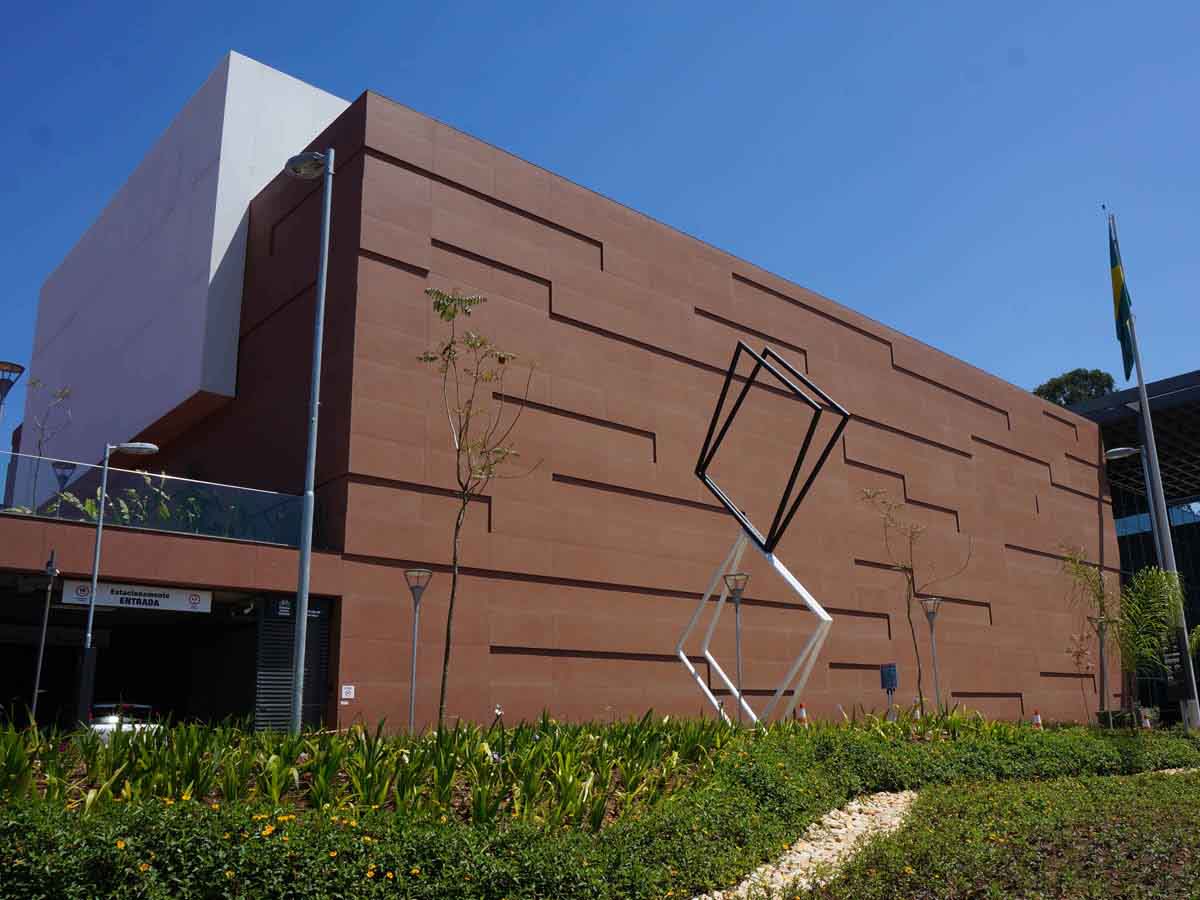 SESC - Serviço Social do Comércio is a private entity managed by business, tourism and services entrepreneurs, which aims to provide welfare and quality of life to workers in this sector and their families.
In the state of São Paulo, SESC has a network of 39 centres - for culture, sports, health and food. This heritage forms an architectural complex combining multiple languages and influences, designed with the participation of names like Lina Bo Bardi, planner of Sesc Pompeia, and Paulo Mendes de la Roca, responsible for Sesc 24 de Maio.
Lilian Dal Pian and Renato Dal Pian directors of Dal Pian Arquitetos Associados architectural studio won the project contract in 2009, and have developed an impressive building for the centre of the city of Guarulhos.
A Special Ventilated Facade: Playing with Volumetrics
The architects designed the theatre's facade using ULMA's ventilated facade system. They have developed a set of shapes and volumes on the building's skin thanks to the system to install the polymer concrete panels, which manages to create shadows and geometric shapes that set the project apart.
An Exclusive Colour
In addition to the shapes and volume, the architects used ULMA's Shield Plus ® technology to create a special and unique colour for the project, making it even more exclusive.
The project is expected to be completed in the first semester of 2019, but almost 100% of the ventilated facade has already been installed. The fact that the panels in the ULMA system are so easy to install helps to meet the work deadlines.
Ask for a quote/information