Properties of our panels

NATURAL COMPONENTS
+ 90% natural components.
Engineered Stone is a high quality material composed of a select combination of aggregates, bound by polymeric resins.
A precise mixture controlled through rigorous quality protocols, which results in a material with four times the mechanical strength than conventional concrete, properties that allow us to considerably reduce the section of our prefabricated elements, giving them unusual lightness among stone materials. Also, their high resistance to mechanical stress means it is not necessary to install internal reinforcements on the pieces.
Properties: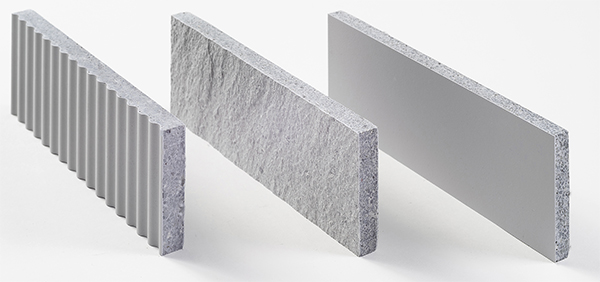 Suitable for outdoor use
Almost zero water absorption
Non-porous product
High traction resistance
High shock resistance
High compressive strength
Excellent behaviour to thawing cycles
Resistant to industrial and/or saline environments
Long lasting
Easy maintenance / Anti-Graffiti properties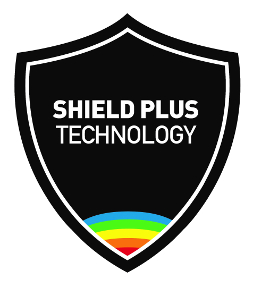 SHIELD PLUS TECHNOLOGY by ULMA
PRODUCT
Engineered Stone panel with thickness between 11 and 14 mm, manufactured according to Standard EN-15286
COMPOSITION
Core of the panels manufactured by moulding with a mixture of aggregates with polymeric resins.
Surface layer of heat-stable resins manufactured using SHIELD PLUS Technology, developed by ULMA's R&D Area.
SHIELD PLUS
The Engineered Stone panels are protected by a surface shield called SHIELD PLUS offering extraordinary protection against UV rays and other atmospheric agents.
Its state-of-the-art thermosetting resins applied using a technology and processes exclusive to ULMA, give our products weather protection making them suitable for outdoor application.
The absence of porosity, in both the Engineered Stone and the SHIELD PLUS layer, means that the maintenance of the facade is limited to easy periodic cleaning with soap and water.
The durability of the colours is tested in accelerated weathering testers (xenon and QUV) for 3,000 hours, offering performance according to the projects' most demanding requirements.