Restoration of a residential building in Alcoy using ULMA customized precast solutions
ULMA in collaboration with the architect José Luis Esteve has studied, designed and supplied customized precast pieces for this restoration.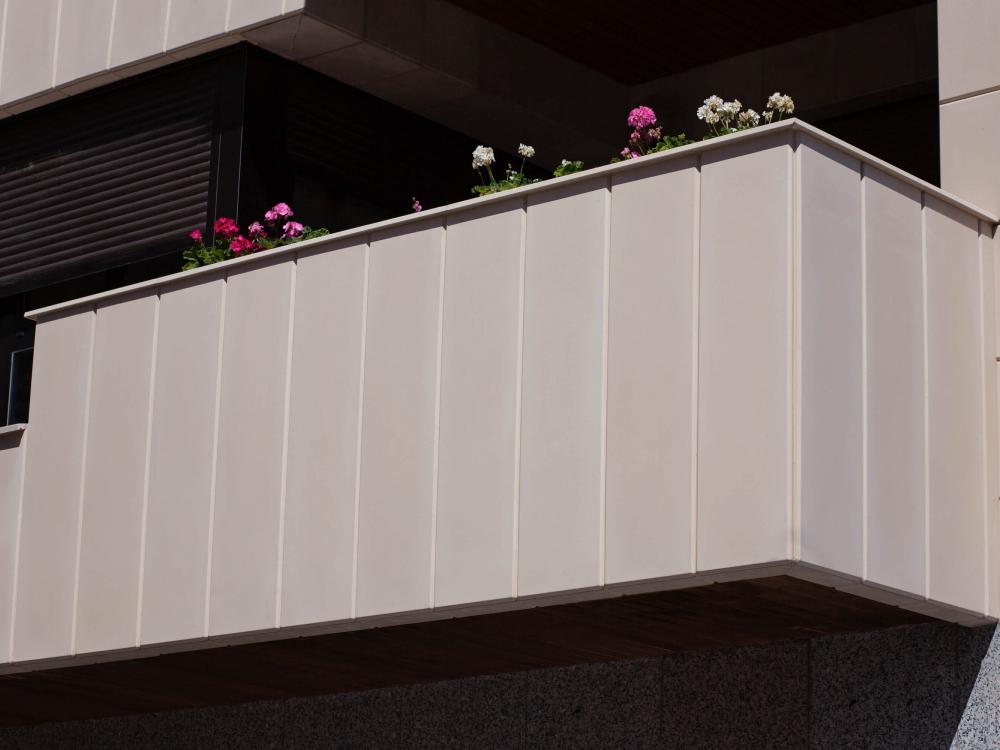 The building had cracking and fracture issues on part of the facade, caused by the lack of stone covering the reinforcements, leading to a high risk of detachments.
The versatility and solutions available offered by ULMA architectural precast solutions have been key factors in making this choice. In this case, specific customized pieces for the project have been designed and manufactured, providing a solution to the building's different finishes in balcony fronts, blind panels and window surrounds.
The material´s choice is also vital for the success of a project and thanks to the high quality of the polymer concrete, these pieces have been the optimal solution.
The material's most remarkable advantages are the resistance to freezingthawing cycles and its rate of water absorption is practically zero. If we add to this the absence of reinforcements on the pieces, we can assure that ULMA precast pieces help to keep buildings healthy for longer and have excellent results in facade restoration.
In total, 1000 m2 of material has been supplied and the colour chosen for the project was sands, in line the building's previous aesthetics.