When height restriction is not an issue
Today we will talk about how to easily solve a storm drain system in areas with height restrictions.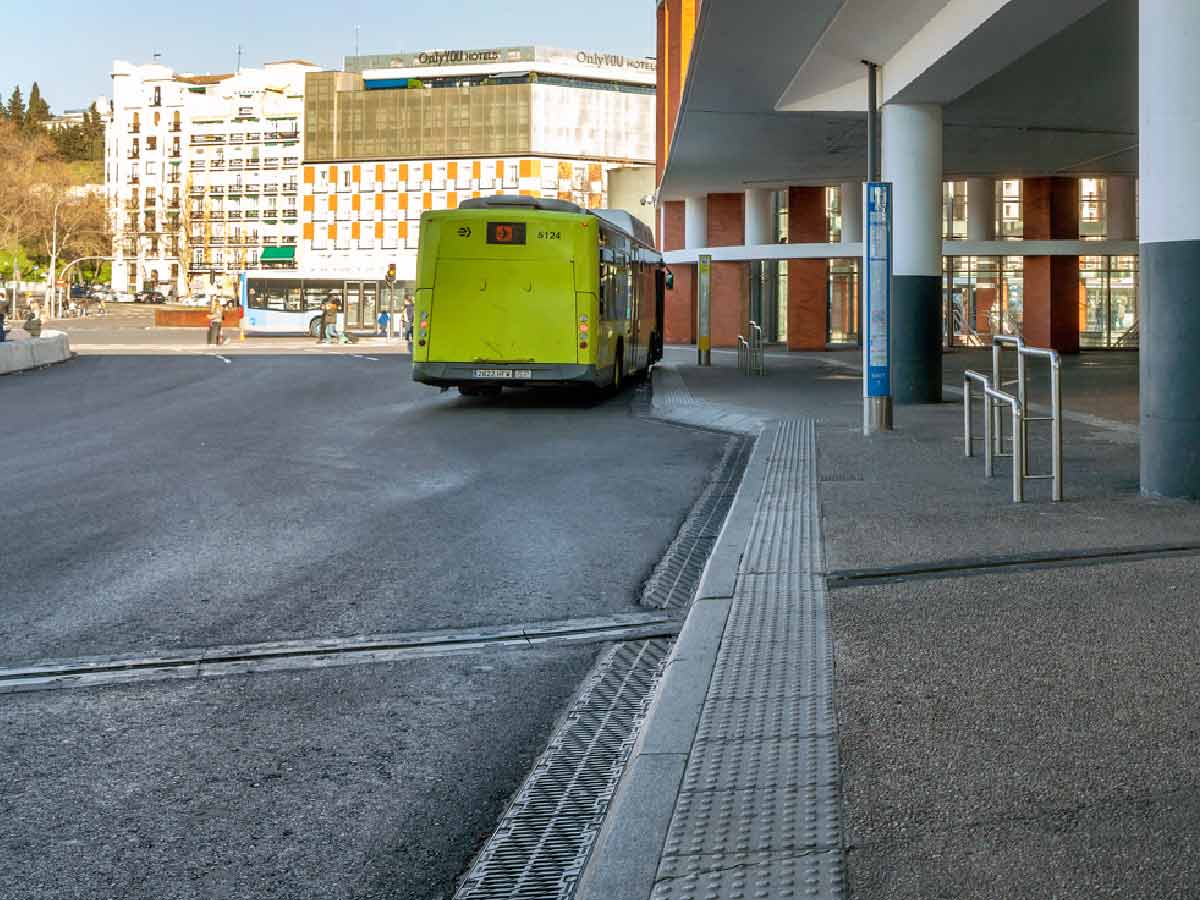 I have always found train stations to be romantic places.
I am sure that this feeling stems from one of the films that marked my adolescence, "Before Sunrise," which tells the story of the meeting of Céline (Julie Delpy), a French student, and Jesse (Ethan Hawke), a young American, on a train to Paris.
At first glance, it may seem like a simple story, but there is a message behind it. It shows how sometimes we can connect with someone instantly and deeply, even if they are a stranger.
As you might have guessed, today I bring you a project of a train station, but not just any station, but the first train station in Madrid, inaugurated in 1851, yes, the Atocha Station.
If there is one thing I like about this station, it is its tropical greenhouse, with more than 500 species of animals and plants, and its iron roof, made in Belgium by an employee of the French engineer Gustave Eiffel.
Taking advantage of the need to renovate the asphalt around the station and replace the deteriorated gratings, ADIF's technical staff contacted ULMA to advise on the best proposal for the installation of drainage channels.
ULMA drainage solutions have been installed in several areas.
Let me tell you about it.
Arrival and departure area – hydraulic capacity and height restriction
In this area we had to meet a specific requirement to install channels with high hydraulic capacity but low height, due to the limitations of the existing floor structures.
Within our CIVIL range, the CIVIL-S family is characterised by channels with high capacity but low height. The SM250F model was installed with a width of 26 cm but a height of only 12 cm, which is ideal for this particular case. They have a D400 load class, which means that city buses can easily pass over the channel and grating.
Outdoor or car park – safety and ease of installation
Our channels are also installed next to the side wall of the old station in the outdoor area of the car park. More than 500 ml of MultiV 200 technical trunking, the 17 cm high R200G000R model, have been installed here, with an 8-point safety fixing per ml to ensure greater stability and distribution of forces throughout the grating and trunking. They have also been fitted with the new Rapidlock® locking system.
If you need drainage solutions for areas with height restrictions, you can contact us here.
Taxi waiting area – sporadic traffic and height restriction
Finally, the MINI 100 was installed in the taxi waiting area because there was also a height problem, so the model chosen is only 6 cm high. This family of drainage channels is designed for this type of area, areas with height restrictions, pedestrian use and sporadic traffic.
In total, more than 800 ml of ULMA drainage channels have been installed in Atocha station, which will be officially named "Madrid-Puerta de Atocha-Almudena Grandes" in April 2023, to pay homage to the Madrid writer, who died in November 2021, and contribute to her legacy, which has made the capital another protagonist of her works.
Ask for a quote/information