ULMA VENTILATED FACADE at the Zerrenner Foundation
ULMA Architectural Solutions has supplied and installed 12,000 m2 of Vanguard range in the educational complex in the city of Sete Lagoas, Brazil.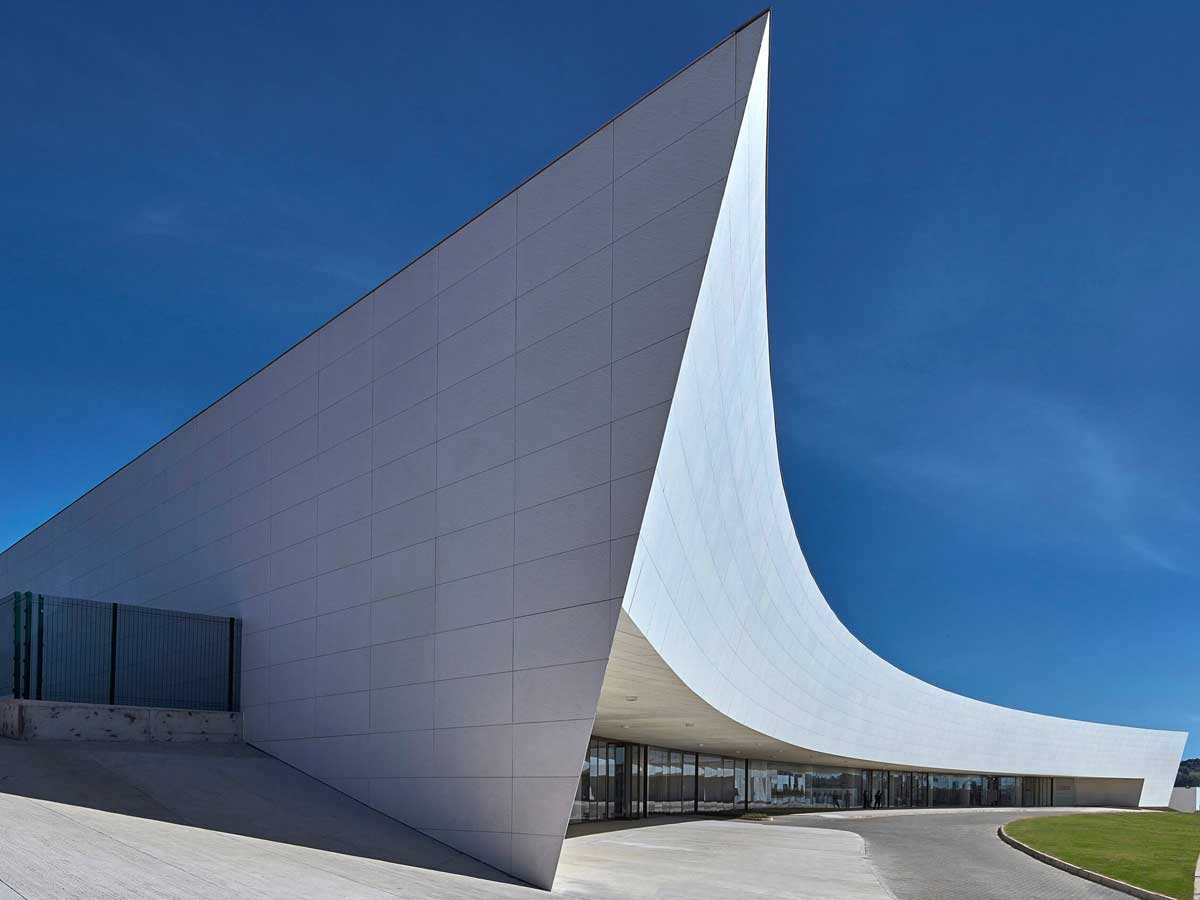 Sete Lagoas School has been built on a large plot on Avenida Cornélio Viana, on the outskirts of the city, with the landscape of the Sierra de Santa Helena as a backdrop.
The studio of the architect Gustavo Penna was responsible for its construction.
The entrance curved facade, its main architectural feature
Seen from the main road, the complex is defined by the curve facade of the extensive entrance, which acts as a welcome gesture and takes it shape from ULMA's Ventilated Facade system. The project is full of meanings and is based on the idea that different activities can coexist in harmony; therefore it was designed as a single gesture, "which invites and welcomes" said Penna.
From this large front entrance, which runs parallel to the Avenida Cornélio Viana and is the main access, three buildings find their starting place: the elementary and secondary school building, the technical school building and the auditorium and gym building. The block distribution follows a north-south orientation, ideal for educational use, and the hollowed out shapes of the complex favour good ventilation and thermal comfort.
The natural finish is the main value of the material and the flawless installation execution has been also very important.
"On applying the engineered stone panels to the facade, we did not expect that all the pieces would be identical, because we thought that the final vision would be random. But despite our expectations, the execution of the facade was very successful, keeping the originality of the Project mainly on the curved facade." Said Penna.
"The original project proposes a curved facade with a negative slope made of the same material; ULMA has solved this challenge by making a metal supporting structure of aluminium profiles on which the polymer concrete panels are installed. The format of the facade panels measure 1800mm long and have a height of between 800 and 900 mm, following all the horizontal joints of the building". David Seville, ULMA expert.
This new unit has been built to serve the community of the region and the children of employees of the local factory, which has just been expanded and has become the second industrial plant of Ambev in the Americas. This education centre is named after the lawyer, businessman and politician, Roberto Herbster Gusmão (who was president of Antarctica and Minister of the Republic).
Vanguard range gives a solution to suit each project, giving the possibility of flexible panel formats and enabling panel cuts as needed. Adaptability, flexibility and quality assurance are the keys that define this range which also provides 10 years warranty.
Ask for a quote/information